Dalmia Bharat's blended cement finds way in major highway projects
01 Jun 2023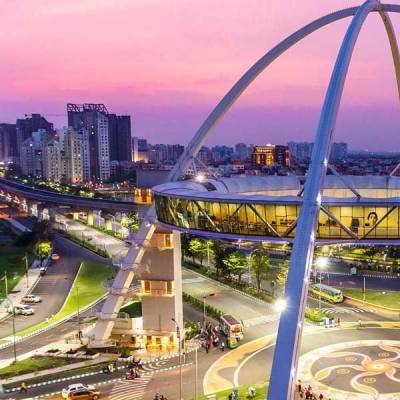 Dalmia Bharat Ltd., a leading cement manufacturer in India, has gained significant traction in major infrastructure projects by offering its innovative blended cement solutions. The company's cement blends, Dalmia INFRAPRO and Dalmia INFRAGREEN, have found applications in key initiatives such as the Bharatmala scheme, East-West Highway corridors, and the notable Golden Triangle quadrilateral project, which connects Delhi, Kolkata, Mumbai, and Chennai.
Blended cements are formulated by combining two or more elements, including cementitious ingredients like Portland cement, fly ash, ground granulated blast furnace slag (GGBS), silica fume, or limestone. Dalmia Bharat's blended cement provides superior results compared to Ordinary Portland cement (OPC) and enables project completion within shorter timeframes.
Rajiv Prasad, Senior Executive Director - Sales, Logistics, Technical Services & Marketing at Dalmia Bharat, highlighted the company's commitment to delivering superior performance by stating, "Our research-backed technology offers better results than ordinary cement (OPC) and enables faster project completion with blended cement." The company aims to promote blended cement usage in significant projects such as highways, dams, and airports.
Dalmia Bharat has already supplied approximately 8,500 metric tonnes of specialty cement for airport infrastructure projects in Calicut and Chennai. The company is focused on reducing carbon emissions and adopting environmentally friendly practices through the introduction of blended cement. Moreover, Dalmia Bharat aims to achieve a water reduction of 40 to 60 per cent in construction activities.
With a current capacity of 41.1 million tonnes, Dalmia Bharat stands as the fastest-growing cement producer in India. The company's robust financial performance includes generating revenue of Rs 135.40 billion and boasting a market capitalisation of Rs 36,900 billion.
Related Stories