Dedicated Freight Corridor: Transforming freight transportation infra
01 Jul 2023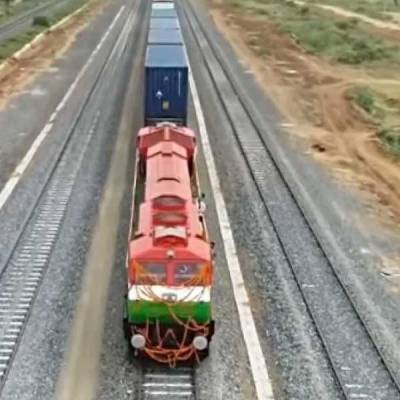 The Indian Railways is currently undertaking the ambitious Dedicated Freight Corridor (DFC) projects to enhance the rail's share in the country's overall freight transportation. The primary objective of the National Rail Plan is to increase the modal share of railways from 28 per cent to 44 per cent by the year 2051.
The Dedicated Freight Corridor Project involves the construction of two major freight corridors: the Eastern Dedicated Freight Corridor (EDFC) and the Western Dedicated Freight Corridor (WDFC). These corridors are expected to be fully operational by a specified timeframe.
Nanduri Srinivas, the Director of Operations and Business Development at the Dedicated Freight Corridor Corporation of India (DFCCIL), discusses the significance of this transformative project in a recent episode of TOI Business Bytes. He highlights the key details of the dedicated freight corridor projects, including their timelines and the positive impact of dedicated freight lines on regular Indian Railways lines.
Srinivas explains that trains operating on the DFCs are currently achieving an average speed of 60 kmph, significantly faster than the 25 kmph on regular railway lines, which prioritise passenger train movement over freight. He further illustrates how the dedicated freight corridors have substantially reduced   transportation time for various commodities, such as coal and perishable goods, resulting in cost savings for end-to-end logistics.
Moreover, from an industry perspective, the implementation of dedicated freight lines by the railways has helped decrease the inventory stock requirement for commodities like coal at power plants, as mentioned by Srinivas. He also emphasises the introduction of Gati Shakti terminals and private sector involvement in freight terminals along the dedicated freight corridors, which will enhance the efficiency of freight transportation and enable the railways to explore new avenues for transporting different types of commodities.
To learn more about the dedicated freight corridor projects, their completion timelines, and the associated benefits, please watch the video above. This project is poised to revolutionise the Indian Railways infrastructure and bring about substantial improvements in freight transportation efficiency.
Related Stories