DLF unveils Rs 200 bn residential project lineup across key cities
01 Sep 2023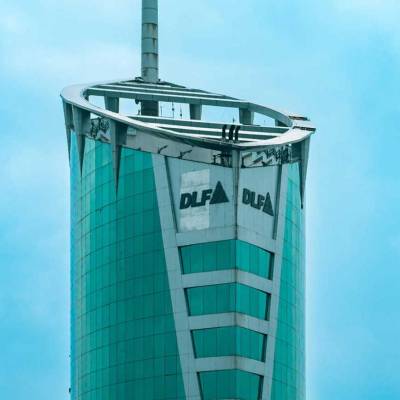 DLF, a prominent player in the real estate industry, is gearing up for a substantial residential project lineup worth nearly Rs 200 billion spanning across Gurugram, Panchkula, Chennai, and Mumbai in the current fiscal year, as stated by Aakash Ohri, the company's Joint Managing Director and Chief Business Officer.
The forthcoming launches encompass an opulent residential venture in DLF 5, Gurugram, a high-rise luxury residential development in the heart of Chennai, a mid to high-rise development in New Gurugram, Sector 76/77, and a low-rise residential project in Chandigarh Tri-city.
Ohri elaborated on the upcoming launches, noting that they include a couple of high-rise projects in Gurugram, one catering to the mid-segment and another in the super luxury segment, both anticipated to debut in the third and fourth quarters. Additionally, an independent floors project in the mid-segment is slated for launch in Panchkula in the coming quarters. The Mumbai project is also on track for a Q4 launch, while the Chennai project is currently in the design and approval stage, expected to be launched in Q4 or Q1. A portion of OneMidtown in Delhi, specifically one tower, is expected to see a Q3 or Q4 launch.
Regarding estimated sales bookings, Ohri affirmed their commitment to maintaining the market guidance of Rs 120 billion. They anticipate robust demand for the Gurugram launches in the super luxury and mid-segments and hope to achieve sales bookings of approximately Rs 40 to 50 billion from Gurugram.
Progress is ongoing for the Mumbai project, and the Goa project in Panjim is anticipated for the next fiscal year.
In February of the current year, the company made headlines by selling flats worth Rs 80 billion within just three days in their new project 'The Arbour' in Gurugram. This success had a ripple effect in the NCR market, with other projects reaching price points of Rs 100 million per unit. This underscores the latent demand in various cities and the need for more options in the market. Ohri emphasised the importance of offering diverse choices to customers.
Addressing the housing landscape in Delhi, Ohri emphasised the necessity for vertical development, stating that the city needs more high-rise buildings to address infrastructure challenges.
DLF is also gearing up for the launch of two luxury projects in Gurugram in the second half of the year, collectively valued at Rs 150 billion. These projects include two ventures in Gurgaon, featuring the highly anticipated super-luxury residential project in DLF 5, along with a high-rise luxury residential development in Chennai and a low-rise residential offering in Chandigarh Tri-city.
Related Stories