DMRC and BEL partner for indigenous train control
01 Sep 2023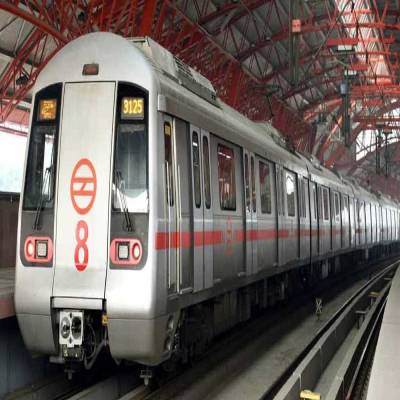 The Delhi Metro Rail Corporation (DMRC) and Bharat Electronics Limited (BEL) have inked a Memorandum of Understanding (MOU) to jointly develop an indigenous Communication-Based Train Control (i-CBTC) system. This collaboration aligns with India's 'Make in India' initiative.
According to DMRC officials, the i-CBTC project represents a significant advancement for the Delhi Metro. By embracing this cutting-edge Communication-Based Train Control System (CBTC), which is widely adopted by leading metros worldwide, DMRC aims to optimise train operations, enhance service frequency, and improve passenger services, all while efficiently utilising rail infrastructure, explained Anuj Dayal, the DMRC spokesperson.
Dayal further emphasised DMRC's commitment to innovation, highlighting the recent deployment of the indigenous Automatic Train Supervision System (i-ATS) on the Red Line, specifically tailored to Indian conditions. The development of i-CBTC marks a substantial step toward self-reliance in Metro Signalling & Train Control Systems, reducing dependence on foreign suppliers and fostering indigenous development and standardization.
This collaborative effort is driven by a dedicated team of 50 engineers from DMRC and BEL, who possess expertise in signalling technology, software and hardware development, safety processes, RAMS (Reliability, Availability, Maintainability, and Safety), testing, and more. The team has already commenced work at DMRC's i-CBTC lab and is on track to develop and deploy the Prototype i-CBTC Product on a designated test track within the DMRC network in the near future.
Related Stories