Dwarka Expressway: Rising Skyline with Haryana's FAR boost
01 Sep 2023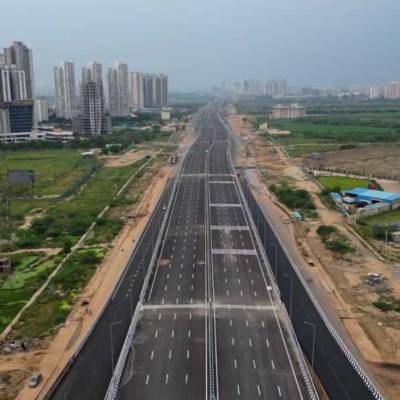 The Dwarka Expressway corridor is poised to become home to some of the tallest skyscrapers in the National Capital Region (NCR), thanks to a significant boost from the Haryana government in the form of additional Floor Area Ratio (FAR) to encourage real estate development along this still-under-construction expressway.
This development is further enhanced by the Haryana government's plan to introduce a new metro line running along the expressway. This strategic move falls under the Transit-Oriented Development policy and provides developers with opportunities to expand their projects, even though there are height limitations on buildings in other parts of the NCR.
State government officials have actively engaged with developers from Mumbai and Bengaluru, showcasing the promising prospects that the Dwarka Expressway holds for future real estate development.
Mudassir Zaidi, the Executive Director, North, at the renowned real estate consultancy Knight Frank India, commented, "The presence of the metro line and the forthcoming global city planned by the Haryana government make it possible for developers along the Dwarka Expressway to envision vertical development—a prospect not readily available in most parts of the NCR. In the coming years, we can anticipate the utilisation of policy incentives for the construction of towering high-rises."
In architectural terms, any building exceeding a height of 150 meters falls within the category of tall buildings. Some notable tall projects in the NCR region include Supernova in Noida (300 meters), Trump Towers in Gurgaon (198.84 meters), The Leela Sky Villas in Delhi (190 meters), and Raheja Revanta in Gurgaon (199.7 meters).
It's worth noting that Mumbai currently boasts the lion's share of tall buildings in India, accounting for as much as 77%. According to a study by the consultancy CBRE, Mumbai ranks 17th globally and 14th in Asia when it comes to the number of tall buildings.
Other Indian cities also make their contributions to the vertical skyline. Hyderabad, Kolkata, and Noida account for 8%, 7%, and 5% of the tall buildings in India, respectively. Gurgaon, Bengaluru, and Chennai each contribute 1%.
Additionally, Delhi itself boasts several tall structures, including the ATC Tower at 101.9 meters (upon completion), the Pitampura TV Tower at 235 meters, the Civic Centre at 102 meters, and the iconic Qutab Minar standing at 72.5 meters.
Related Stories