Embassy Property Development plans debt reduction, asset divestments
01 May 2023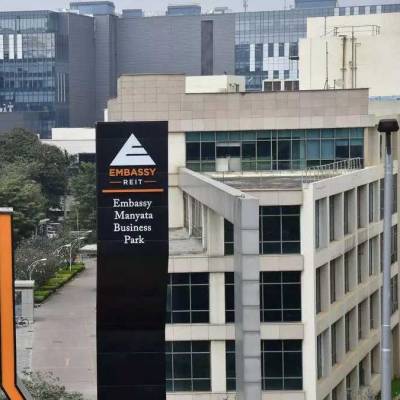 Embassy Property Development, a prominent real estate firm, expressed its intention to reduce its debt of Rs 88 billion by more than a third in the next two quarters. The company announced plans to divest specific assets, including its office park in Chennai, N2 within Embassy Manyata Business Park, and additional office property. It aims to decrease debt by selling completed inventory from residential projects supported by the necessary occupancy certificate (OC).
According to the company's Chief Financial Officer, Rajesh Kaimal, Embassy generated revenue of over Rs 13 billion last year from luxury and premium residential project sales, contributing to debt reduction. Kaimal emphasised the group's commitment to reducing debt exposure and the immediate goal of reducing overall debt by Rs 27 billion before September 30, 2023.
Embassy Property Development highlighted its substantial asset value, including a 73 per cent ownership stake in WeWork India, which it plans to monetise. Wework India is projected to achieve an EBITDA of Rs 4.5 billion in the current fiscal year. Kaimal mentioned that the company has already reduced debt by Rs 14 billion through the sale of commercial assets and a portion of its stake in Embassy REIT. Additionally, Embassy Property Development raised Rs 12.5 billion by selling around 4 per cent of its stake in Embassy Office Parks REIT to Bain Capital. The sale of Embassy Business Hub, a 1.4 million square foot office property in Bangalore, to Embassy REIT resulted in a total enterprise value of Rs 3.34 billion.
Regarding NAM Estates' consolidated debt exposure, the Embassy Group clarified that it stood at Rs 52 billion as of March 31, 2022. Kaimal emphasised that NAM's consolidated debt is primarily backed by completed residential inventory with occupancy certificates. The company stated that there are assets worth approximately Rs 100 billion against NAM's consolidated debt.
As the largest shareholder of Indiabulls Real Estate, the Embassy Group plans to appeal to the National Company Law Appellate Tribunal against a recent order from the Chandigarh bench of the National Company Law Tribunal. The order suspended the proposed merger of NAM Estates and Embassy One Commercial Property Developments with Indiabulls Real Estate (IBREL). Kaimal expressed confidence in their legal position and stated that they have 45 days to challenge the NCLT order at NCLAT, believing they have strong legal grounds to contest it.
Earlier this month, the NCLT's Chandigarh bench, which has jurisdiction over Indiabulls Real Estate, raised concerns based on objections from the income tax department regarding the merger. Indiabulls Real Estate stated in a regulatory filing that the valuation for the merger was conducted by two independent, reputable, and recognised valuers and supported by a fairness opinion from a SEBI-registered Category I merchant banker. The valuation reports were also scrutinised and found satisfactory by regulators such as SEBI, BSE, and NSE, according to Kaimal.
Also Read
Titan Company purchases commercial space in Mumbai for Rs 100 crore
GVMC Commissioner Visits TIDCO Housing Colony


Related Stories