Engineer-in-Chief Invites Bids for Dungariya Micro Irrigation Project
01 Jun 2023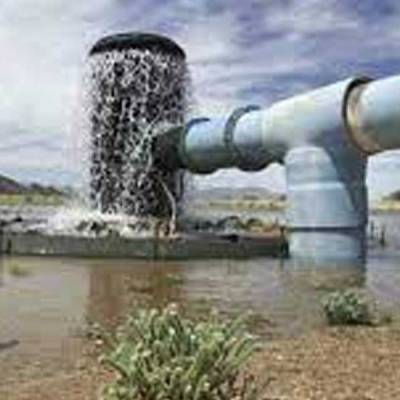 Engineer-in-Chief - Water Resources Department of Bhopal, Madhya Pradesh has invited bids for the Construction of the Dungariya Micro Irrigation Project on river Kshipra.
The detailed scope of work includes -
The Construction of the Dungariya Micro Irrigation Project on a river, Kshipra with the least gross capacity of 9.37 MCM on a turnkey basis with maximum total submergence of 196.34 Ha land (35.55 Ha Private land and 160.79 Ha Government land) comprising of preparation of Construction drawings & design, Obtaining approval of all construction drawing & design from the competent authority including the construction of all civil, mechanical and electrical works involved in the construction of Barrage. The work includes a survey of Head Work and Submergence with Fixing of Chainage cum Boundary Stone, and geological investigations.
Construction of a Pressure irrigation system to supply water through the Rising/ Gravity mains by pressurized pipeline system for micro-irrigation to deliver at farmers' fields upto 5 ha, with a duty of 0.35 lit/sec/ha and maintained up to 30 ha chak, keeping the discharge of minimum 10 times the designed duty of 1.0-hectare area and at least 23 Meter Residual Head at the highest point of each 5.00 ha chak for Micro Pressurized Irrigation (Drip/Sprinkler) by rotation without exceeding a total power requirement of 1.10 MW in the Culturable command area of 3000 hectares out of 3750-hectare gross command area, fully covering the entire compact and contiguous possible arable area and any arable area found in excess should be dropped at the tail end as indicated in the index map for Micro Irrigation System.
The detailed conditions of the tender and Pre- Qualification have been given on the website: https//www.mptenders.gov.in
The tender seeks Civil Works-others of Rs 96,62,85,000 lakhs to be completed in 540 days. As per the tender, the bid validity will be 180 days, and it will be an open bidding process. The bid submission will start on June 15, 2023, and end on July 5, 2023.
A Pre-Bid meeting shall take place at the following date, time, and place:
O/o of ENC WRD jal sansadhan bhawan tulsi nagar Bhopal
Date: 14-Jun-2023 Time: 03:00 PM
Essential details:
Project Estimated Value: ₹ 96,62,85,000
Product Category: Civil works-others
Bid Validity (Days): 540
Period of Work: 180 days
Tender ID - 2023_WRD_269645_1
Tender Ref. No.: 985/2022-23/Einc/Etendering/ dt.21-04-2023
Payment mode: Online
Form of contract: Turnkey
Related Stories