Enhanced infrastructure planned for Madurai Railway station
01 May 2023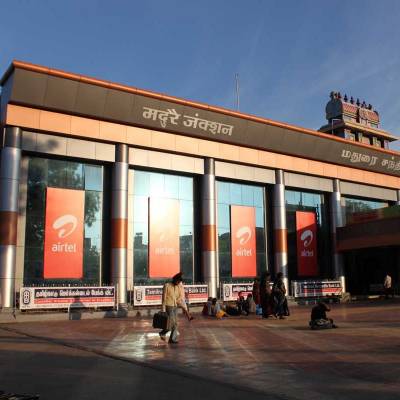 Southern Railway has initiated a "Station Redevelopment" project at Madurai railway station to improve infrastructure and enhance the passenger experience. The project, estimated to cost Rs 3.47 billion, is currently in progress and is expected to be completed within 36 months.
The preliminary works have been finished, and the focus is now on designing the architectural and structural aspects of the station buildings and other structures. The redevelopment plan includes the construction of two terminals, one on the Eastern side and the other on the Western side of the station.
To facilitate the segregation of arrival and departure, three multi-level parking structures will be built, two on the Eastern side and one on the Western side, along with an air-concourse. The old buildings on the Eastern side have been demolished to create space for a new multi-level two-wheeler parking facility.
Furthermore, there are plans to establish a subway connecting the railway plot and Periyar bus stand, as well as a dedicated foot over bridge for parcel movement. Additionally, two skywalks will be constructed to connect the parking facilities on the Eastern side, and approach roads will be improved to enhance the movement of passenger vehicles. Another skywalk is also planned to connect the auto and bus bay for arriving passengers.
The redevelopment project will adhere to the standards set by the Green Rating for Integrated and Habitat Assessment (GRIHA), ensuring environmentally-friendly practices are implemented throughout the construction process.
Also read:
Mumbai's Underground Metro Project to Finish by June 2024
Byappanahalli-KR Puram metro segment to open on July 15


Related Stories