Essar Oil & Gas invests in microbial eCBM technology to boost output
01 May 2023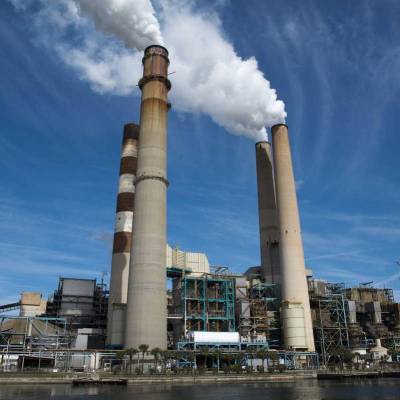 Essar Oil and Gas Exploration and Production (EOGEPL) announced an investment in microbial eCBM technology to increase coal-bed methane (CBM) production from its West Bengal CBM block.
The company, which has already invested Rs 5,000 crore in finding and producing gas from coal seams, known as CBM, plans to invest an additional Rs 2,000 crore to increase its reserve base and ramp up CBM production to contribute at least 5% to India's total gas production, according to an EOGEPL statement.
On its Raniganj Block in West Bengal, it has drilled approximately 350 wells and is currently producing nearly 0.9 million cubic metres of gas per day. Investment in microbial eCBM technology will help increase output by increasing the rate of recovery.
"EOGEPL has collaborated with The Energy & Resources Institute (TERI) and ONGC Energy Centre (OEC) to establish the potential of eCBM microbial technology in the Raniganj-East Block of the company."The technique's feasibility test was completed in collaboration with TERI-OEC, and parallel R&D for full-field application is ongoing," the company said. The company, however, did not provide specifics about the investment.
"Our investment in microbial eCBM technology demonstrates our commitment to expanding production and reserves." "With this initiative, we hope to increase gas production while also contributing to the vision of becoming a 'gas-based economy' in the coming decade," said Pankaj Kalra, CEO of EOGEPL.
Following extensive research, eCBM Microbial stimulation has been completed in five wells of the company's Raniganj-East Block. These wells will be monitored for the next three to six months, and EOGEPL will implement the technology on a large scale to maximise gas yield and improve the reserves base based on the results and final design optimisation. The Microbial Treatment is one of the 'enhanced recovery methods' used to increase reserves in the oil and gas industry.
The introduction of Microbial Stimulation Technology is expected to increase CBM gas production while improving the reserve base by up to 10%. EOGEPL has invested more than Rs 5,000 crore in the exploration and commercial development of the Raniganj CBM Block to date, making it India's only E&P company to produce more than 80 billion cubic feet of CBM.
"As the largest CBM producer in the country, EOGEPL is committed to investing in cutting-edge technologies such as hydro-fracking, radial drilling, and microbial treatments to further advance its R&D efforts," the company stated. EOGEPL is one of India's largest E&P companies, primarily focused on unconventional hydrocarbons (UHC), with a resource base of 12 Tcf (Trillion Cubic Feet) CBM and shale gas.
Also Read
Delhi announces premium bus aggregator project
J Kumar [likely] to bag PEB project for Mumbai Metro Line-2B

Related Stories