EU introduces first Renewable Energy Financing Mechanism tender
01 Apr 2023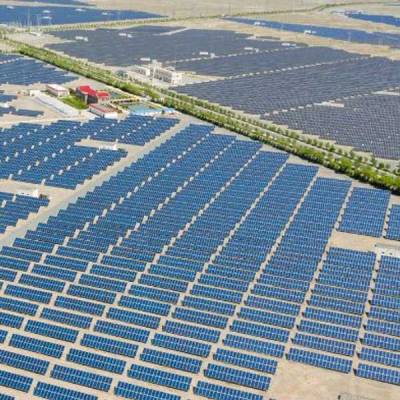 The first cross-border tender to encourage member state cooperation in renewable energy-related projects has been approved by the European Commission to hasten the accomplishment of clean energy targets.
The competition is taking place as a result of Luxembourg and Finland's agreement to cooperate as part of the renewable energy funding system.
Interested parties may start submitting their bids through the funding and bidding site on April 18, 2023. Developers of new renewable energy projects utilising solar photovoltaic technology will receive grants.
The first cross-border request for proposals between EU member states has been issued.
According to the Commission, the action heralded a new age of cooperation in the area of renewable energy and the achievement of the objectives of the European Green Deal and REPowerEU.
Luxembourg has opted to provide a voluntary contribution of €40 million (about $44 million), and Finland will serve as the host for the competing projects that will compete for funding.
The tender structure will be a request for bids. The European Climate Infrastructure and Environment Executive Agency (CINEA) will carry it out.
After the call for proposals closes after six months, CINEA will evaluate the competing submissions and award the chosen projects based on the lowest bid price up until the allocated budget is used.
The selected projects must complete the installation within 24 months and produce a minimum amount of renewable electricity during the ensuing years.
To be qualified for the tender, a company must construct a new solar PV plant with a capacity of between 5 and 100 MW while adhering to the tender's rules.
The tender will allow Luxembourg to tap into the possibilities for renewable energy outside of its boundaries while also assisting in the rapid expansion of large-scale solar photovoltaic projects in Finland.
The statistical benefits of the renewable energy generated by the sponsored projects will be split between the two nations over the course of the next 15 years.
The Commission is hopeful that the publication of this first tender will spark interest among other EU nations and draw attention to the benefits of such partnerships.
Recently, the European Parliament and Council reached a temporary agreement to increase the binding renewable objective for the European Union from 32% to a minimum of 42.5% by 2030. It would entail double the EU's current share of renewable energy sources. The updated Energy Performance of Buildings Directive, which requires solar rooftop systems for all new buildings by 2028 and residential building renovations by 2032, was approved by the EU Parliament earlier in the month.
See also:
EU proposes 90% CO2 emissions cut by 2040 for trucks
EU intends to cooperate with India on solar power


Related Stories