First concrete highway opens, easing travel in southern India
01 May 2023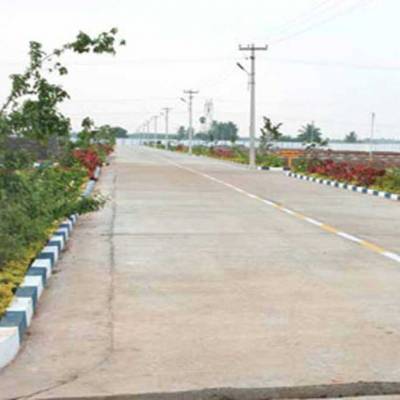 The long-awaited Mukkola-Karode motorway section, which is part of the Kazhakootam-Kerala-Tamil Nadu border NH66 bypass, was opened for traffic on Monday, May 15. The 16.3-kilometre road is the first reinforced motorway in the state. With the opening of the section, commuters from north Kerala can travel to Tamil Nadu via Kanyakumari without entering Thiruvananthapuram city.
However, since the work on the section that continues in Tamil Nadu from Karode is not completed, vehicles can enter the neighbouring state via service roads that lead to Chenkavila on the Poovar-Kaliyikkavila road. Arrangements are in place to ensure the smooth flow of traffic from the main carriageway to the service roads.
A top NHAI official told a news publication that necessary arrangements have been made at the accident-prone Kanjiramkulam junction to avoid any mishaps. The area is prone to accidents as the motorway connects with the Balaramapuram-Poovar road at this point.
"We have installed warning signs in various places. Though we approached the NHAI headquarters to install a traffic signal at the junction, the request was rejected," the official said. Though the NHAI planned to open the section last year, the shortage of red sand, the issue of a stop memo from the Mining and Geology Department for taking soil from a quarry, the pandemic and local protests over the construction of drains and culverts in certain areas posed a hurdle in completing the project. L&T Construction was the contractor.
Meanwhile, the contract for the remaining work on the section from Karode to Kanyakumari in Tamil Nadu has signed between the NHAI and the contractor EKK Infrastructure three days ago. "It will take 30 days to complete the formalities. The work will commence next month," said T Velraj, project director, the NHAI Nagercoil division.
The work in Tamil Nadu came to a standstill after L&T Constructions ended the contract due to obstructions in the land acquisition process. The delay in commissioning the Tamil Nadu section is also expected to hamper the development prospects in the southern region of both states.
Also Read
Bengaluru-Chennai expressway likely to be ready by August
NHAI starts work on 56 km Hyderabad-Visakhapatnam route


Related Stories