First contract on Maharashtra side signed for bullet train
01 Mar 2023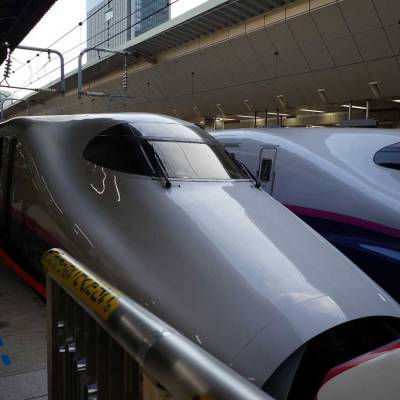 The Maharashtra government has cleared the way for the bullet train, and the NHSRCL and MEIL-HCC joint venture has signed the first contract in the state for the design and construction of the underground station at Bandra Kurla Complex, according to an official statement.
According to a statement from the National High Speed Rail Corporation (NHSRCL), the Bandra Kurla Complex HSR station is the only underground station on the Mumbai Ahmedabad HSR corridor. The JV is made up of Megha Engineering and Infrastructure and Hindustan Construction Company, and the contract states that it will take 54 months to complete at a cost of Rs 3681 crore.
The platform will be built at a depth of about 24 meters below ground. According to the announcement, there will be three floors: a platform, a concourse, and a service floor.
Two entry/exit points are planned, one of which will facilitate access to a nearby Metro station. According to the station's design, ample space is available for passenger movement and amenities at the concourse and platform levels.
Natural lighting will be provided by a dedicated skylight. Security, ticketing, waiting areas, business class lounge, nursery, rest rooms, smoking rooms, information kiosks and incidental retail, public information and announcement system, and CCTV surveillance are among the amenities planned for passengers at stations, according to the statement.
In addition, integration with other modes of transportation such as metro, buses, autos, and taxis is planned. This is the first contract on the Maharashtra side of the Mumbai-Ahmedabad high-speed rail corridor. The total area is 4.85 hectares, and the contract includes a cut and cover length of 467 meters as well as a ventilation shaft of 66 meters.
"This shaft will also be used to extract the tunnel boring machine." (retrieval shaft). The station will have six platforms, each of which will be approximately 415 meters long (enough to accommodate a 16-coach bullet train)," according to a statement.
Also Read
NTPC and IOCL reach an agreement to establish renewable energy projects
Bonito Designs expects to generate over Rs 11 billion in two years

Related Stories