Foxconn breaks ground on $500 million factory in India
01 May 2023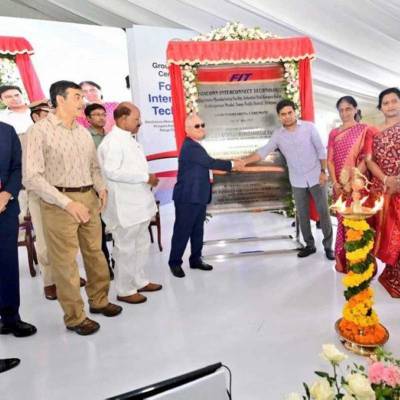 Taiwanese electronics giant Foxconn has broken ground on a new $500 million factory in the Indian state of Telangana. The factory, which is expected to create 25,000 jobs, is part of Foxconn's efforts to diversify its manufacturing operations beyond China.
Foxconn is one of Apple's largest suppliers and produces a significant portion of the company's iPhones. The new factory in Telangana will be used to manufacture AirPods, which are Apple's wireless earbuds.
The groundbreaking ceremony for the new factory was attended by Foxconn chairman Young Liu and Telangana IT minister K.T. Rama Rao. Rao said that the factory would be a "major boost" to the state's economy.
Foxconn's decision to invest in India comes at a time when the country is seeking to attract more foreign investment. India has a large and growing population, which makes it an attractive market for businesses. The country also has a young workforce that is eager to learn new skills.
The opening of the new Foxconn factory is a sign that India is becoming a more attractive destination for foreign investment. The factory is expected to create thousands of jobs and boost the Indian economy.
Related Stories