Gadkari urges auto industry support for Vehicle Scrapping Policy
01 Sep 2023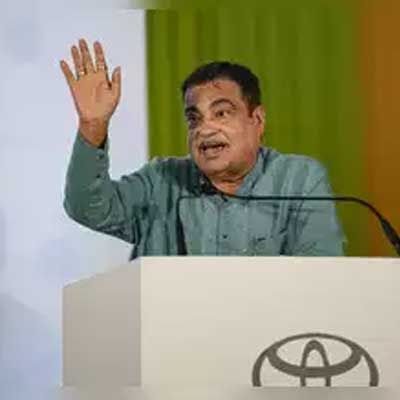 Union Minister for Road Transport and Highways, Nitin Gadkari, has issued a rallying call to all stakeholders to throw their support behind the Vehicle Scrapping policy. Speaking at a Stakeholder Consultation event in New Delhi, he emphasised that this policy offers a mutually beneficial outcome for all involved parties.
Minister Gadkari highlighted the Ministry's various endeavours to stimulate demand for vehicles, including the development of a world-class highway network, the electrification of buses, and the implementation of mandatory automated fitness testing for vehicles. He urged automotive Original Equipment Manufacturers (OEMs) to ramp up their production capacity and actively contribute to India's aspiration to become the world's largest auto industry.
Gadkari underlined the significant advantages the auto industry stands to gain from the policy and called upon them to support its three primary pillars: increased investment in establishing Automated Testing Stations (ATSs) and Registered Vehicle Scrapping Facilities (RVSFs), enhanced awareness among citizens regarding the policy benefits through their dealer networks, and the establishment of a definitive discount percentage for citizens obtaining certificates of deposit when scrapping vehicles.
Secretary, Anurag Jain echoed this sentiment, encouraging the auto industry to establish scrap centers and automated testing stations nationwide. He stressed that the Vehicle Scrapping Policy is anticipated to boost auto sales by approximately 8% and contribute around 0.5% to the country's GDP, making it imperative for Auto OEMs to provide unwavering support to the policy.
The stakeholder consultation aimed to secure the backing of the automobile industry to expedite the implementation of the vehicle scrapping policy. This involves investing in vehicle scrapping infrastructure, such as Registered Vehicle Scrapping Facilities (RVSFs) and Automated Testing Stations (ATSs), raising awareness among citizens, and extending discounts to vehicle owners who opt for scrapping at RVSFs. The event saw participation from major automotive OEMs (including Tata, Mahindra, Maruti, Kia, Hyundai, etc.), auto dealers, and used car aggregators (such as Car Dekho and Cars24), who shared their insights on the challenges and necessary actions for the swift implementation of the policy.
Additional Secretary, Mahmood Ahmed extended a warm welcome to dignitaries and industry participants, emphasising the key benefits of the Voluntary Vehicle-Fleet Modernisation Program (Vehicle Scrapping Policy). This was followed by a presentation on the current status of the policy and the support required from the auto industry, presented by Director, Paresh Goel.
The Society of Indian Automobile Manufacturers (SIAM) also presented their perspectives on the incentives provided to citizens through this policy, with valuable input from other auto industry stakeholders.
Launched by the Ministry of Road Transport and Highways (MoRTH) in 2021, the Voluntary Vehicle-Fleet Modernisation Program (Vehicle Scrapping Policy) aims to create an ecosystem for phasing out old, unsafe, polluting vehicles and replacing them with newer, safer, and more fuel-efficient vehicles.
Related Stories