GAIL Invests Rs 30,000 Cr to Boost Petrochemical and LNG Expansion
01 Aug 2023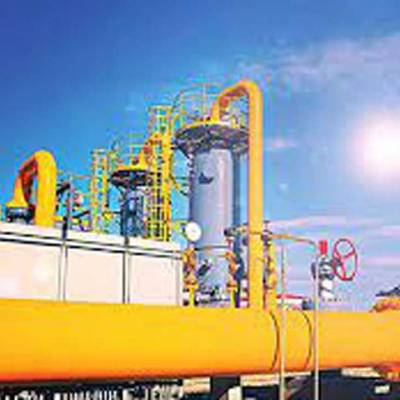 GAIL (India) Ltd, India's leading gas company, has outlined its intention to invest Rs 30,000 crore over the next three years. This investment aims to expand the company's petrochemical capacity and secure global LNG supplies, as revealed by its chairman, Sandeep Kumar Gupta. In a move to embrace liquefied natural gas (LNG) as a transportation fuel, GAIL is following the footsteps of GreenLine, backed by Essar, which operates the nation's largest fleet of heavy commercial vehicles powered by LNG. During the annual shareholders meeting, Gupta stated that in the fiscal year 2022-23 (April 2022 to March 2023), the company had a capex of Rs 100 billion.
Gupta emphasized the company's steady growth and the development of infrastructure throughout the country. He highlighted the allocation of Rs 300 billion for the next three years, with the funds primarily directed towards pipelines, ongoing petrochemical projects, CGD (City Gas Distribution) projects, operational expenses, and equity contributions in group companies.
With its existing operational pipelines spanning 15,600 kilometers and an additional 4,200 kilometers currently under construction, GAIL is poised to complete approximately 20,000 kilometers of the national gas grid within the upcoming calendar year. Notably, GAIL secured the license for the Gurdaspur-Jammu natural gas pipeline, a 160 km stretch that will facilitate access to natural gas in the northern and north-eastern regions of India. This initiative is integrated with the Barauni-Guwahati pipeline (BGPL) section, covering 729 km, as part of the Jagdishpur-Haldia & Bokaro-Dhamra Pipeline (JHBDPL) project.
Gupta also underscored India's growing demand for petrochemicals and its potential to contribute over 10 percent of the global incremental growth in this sector over the next decade. GAIL's recent acquisition of the private-sector chemical company JBF Petrochemicals Ltd has expanded its petrochemical capacity by 1.25 million tonnes. This acquisition enables GAIL to introduce a new chemical product, purified terephthalic acid (PTA), to its existing product portfolio. Additionally, Gupta mentioned the ongoing implementation of a propane dehydrogenation PP plant with a capacity of 500,000 tonnes per annum at Usar, along with a 60,000-tonne polypropylene unit at Pata.
See also:
IGGL and GAIL ink interconnection deal
GAIL unveils progress on Mumbai-Nagpur-Jharsuguda Pipeline Project


Related Stories