Gehlot commences Rs 33.78 bn road projects
01 Jun 2023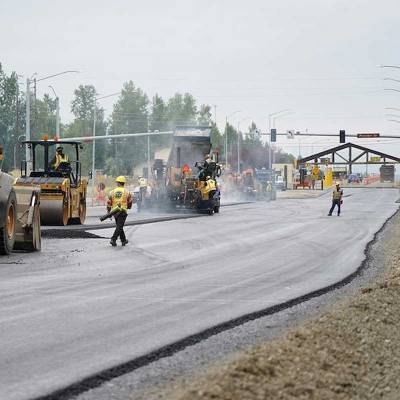 Chief Minister Ashok Gehlot stated that the state government was continuously working to establish exceptional infrastructure in the State. In the previous four years, a total of 61,000 kilometres of roads, amounting to Rs 300 billion, had been constructed. Additionally, they had granted approval for 70,000 kilometres of roads and released Rs 420 billion for road construction. In this manner, the state government had successfully built approximately 1.30 lakh kilometres of roads, with a cost exceeding Rs 700 billion.
Gehlot addressed the foundation stone laying and inauguration ceremony of 53 roads, railway overbridges (ROBs), and bridges, with a combined cost of Rs 33.77 billion, via video conference from the Chief Minister's residence.
The Chief Minister emphasised that the construction of well-structured roads was crucial for ensuring social and economic development in the area. As a result of the state government's policies, the roads in the state were now superior to those in neighbouring states. Gehlot commended the Public Works Department for their noteworthy achievements in the past four years, including the timely issuance of work orders through tender processes.
Related Stories