Godrej Construction: On high volatility in cement prices and the demand
01 Jul 2022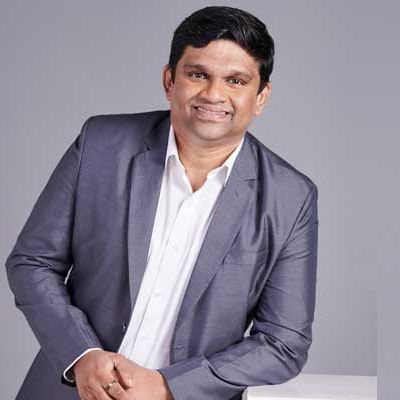 High Volatility is seen Cement prices in recent times. CW speaks with Abhijeet Gawde, Head of Business Development and Marketing, Godrej Construction, a business unit of Godrej & Boyce, the flagship company of Godrej Group, get a deeper understanding of what the Cement/RMC demand looks like for India.
How do you view the current market for cement/RMC in India?
The Ready Mix Concrete (RMC) industry in India is focused on improving the quality of construction for current and future generations. We are expecting the demand for RMC to be driven by increase in number of new project launches in the real estate sector in the near to medium term. Government incentives such as lower stamp duty rates, discounts in statutory premiums have contributed to the gradual recovery of the real estate sector. Considering this, we are expecting a steady growth in the demand for RMC.
Geographically, where do you see maximum demand coming from? Which segments or types of projects are driving maximum demand?.
There is a steady rise in RMC demand for both residential and commercial developments in Mumbai MMR and Pune. There has been delays observed in the infrastructure projects, however the demand outlook for RMC in infrastructure sector is expected to be stable. Metropolitan cities in West India are relatively mature markets for RMC as compared to other regions. The RMC demand in Northern and Central region is picking up. Increased investment in infra and large real estate projects coupled with increase in penetration of RMC in these regions.
Tell us about your key offerings in the cement market in India. Any new launches in the recent past?
In line with Godrej & Boyce' commitment to sustainability, we at Godrej Construction have taken the lead to pioneer some of the new technologies within the RMC industry. Our Tuff concrete solution offers customisable and sustainable construction materials across various sectors. Godrej Construction has received the 'Green Pro' certificate from Indian Green Building Council (IGBC) for its RMC products such as Enviro TUFF, Xtra TUFF, Easy TUFF and other construction materials such as TUFF Blocks AAC, Recycled Concrete Blocks & Pavers making them beneficial for use in Green Buildings. The recycled concrete plant in Mumbai is powered by 100 per cent renewable energy. Godrej Construction's TUFF range of Ready Mix Concrete products are customised to serve the specific needs of our customers for residential, commercial and infrastructure projects. From on-site concrete-testing vans to an RMC Mobile app, we provide unique and efficient smart services that ensure the highest product standards and customer satisfaction. The Godrej Construction Materials mobile app called as 'Godrej Go Tuff' eases the process of placing an order and enables you to plan your concrete-related activities better. The Concrete Testing SQUAD mobile van provides unique and convenient on-site concrete trials eliminating the need to travel, thereby saving your time.
On-site quality testing expedites the approval process by providing concrete testing reports at your doorstep for faster turnaround.
Recently, Godrej Construction has partnered with Tvasta Manufacturing Solutions, an indigenous start-up founded by IIT-Madras alumni, to introduce and commercially deploy an innovative 3D Construction Printing (3DCP) Technology in India. Inspired by the nation's call for an 'Atmanirbhar Bharat', Godrej Construction and Tvasta aim to pioneer this technology for the development of various sustainable infrastructure projects, housing solutions, disaster relief structures, national defence related applications and various other public amenities in India, and globally.
What about your manufacturing units and current operating capacity? Any expansion plans?
At Godrej & Boyce, we actively champion a strong social conscience towards all our stakeholders. As a part of this commitment, all our business operations are carried out keeping in ming the need to preserve our environment. Taking a step further in this direction we have established a fully automated Recycled Concrete Materials Manufacturing Plant at Vikhroli, Mumbai. This unit is capable of manufacturing customized Prefabricated Concrete Products such as Box Culverts and various types of ducts using concrete debris recycled from Construction & Demolition (C&D) Waste which would otherwise end up in our city landfills. We have recycled over 25,000 metric tonnes of concrete debris by implementing circular economy principles in our Construction Materials line of business..
Currently, we are present in Mumbai MMR and Pune. We offer project-based RMC batching plants for infrastructure projects. Moreover, we are presently working on limiting our carbon emissions by trying to focus our research expertise on manufacturing low carbon concrete that is of high-performance quality and encourages circular construction due to its low-carbon impact on the environment. For 3D Construction Printing (3DCP) technology, our endeavour will now be to jointly engage with key industry stakeholders for exploring appropriate opportunities for the deployment of this 3DCP Technology, which even globally is still in a relatively nascent and evolving stage of development. .
How are you dealing with the current price rise scenario?
Increase in the raw materials prices is expected to create margin pressure for the organized RMC players in the market. However, we would continue our focus to provide our customer centric solutions and value-added services.
What are your future plans and outlook for the coming years?
The RMC penetration in India is approximately 7 per cent as against the 65-70 per cent in developed nations. So, there is a huge potential for RMC growth in India. With various ambitious government initiatives such as the Gati Shakti, PM Awas Yojana and similar others demand for RMC is expected to increase across the country. As for Godrej Construction, going forward, we will continue to ensure that we offer responsible products that have a longer life cycle impact.
Related Stories