Godrej Properties shares increases by 8%
01 Apr 2023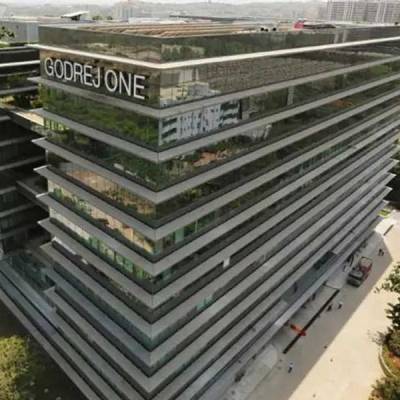 Godrej Properties shares jumped by 8% to Rs 1,219.40 on the BSE in intraday trade after the real estate giant posted its highest-ever quarterly and yearly sales. In the January-March quarter, the company announced total bookings of Rs 40.51 billion (Q4 FY23). Overall, booking value increased by 56% year on year (YoY) to Rs 122.32 billion in FY23.
The stock has recovered 21% from its 52-week low of Rs 10.50 billion, which was reached on March 29, 2023. During FY23, Godrej Properties underperformed the market, falling 38% versus a 3.4% growth in the S&P BSE Sensex.
In an exchange statement, Godrej Properties stated that its sales volumes for the quarter increased by 19% in area terms from 4.42 million sq. ft. to 5.25 million sq. ft. In terms of area, sales volumes increased by 40% in FY23, from 10.84 million square feet to 15.21 million square feet.
In FY23, the company added 18 new projects with a total estimated saleable area of over 29 million square feet and a total anticipated booking value of around Rs 32,0 billion (i.e. more than double the BD guidance of Rs 150 billion of estimated booking value for FY23). This comprised 5 new projects with a projected booking value of Rs 57.50 billion in Q4, according to a press release from Godrej Properties.
According to management, sales growth for the year was driven by a stronger project mix as well as 40% volume growth. It stated that the strong sales performance has led into record collections growth of 41% to Rs 8,991 crore, underpinned by excellent project completions of over 10 million sq. ft.
Analysts at Motilal Oswal Financial Services (MOFSL) increased FY24E/FY25E pre-sales by 23/44 percent, citing recent project additions. Analysts believe the company is on track to meet its pre-sales target of Rs 200 billion by FY26, with another good year of project additions forecast in FY24.
While the company continues to provide great visibility on pre-sales growth with an increase in business development activity, stock performance remains subdued, indicating a concern about profitability. However, given predicted improvements in delivery and profitability beginning in 4QFY23, MOFSL believes re-rating triggers are near.
Godrej Properties has been upgraded to BUY with a SOTP-based target price of Rs 1,575, implying a 40% potential upside. Significant downside risks to our target price include a slowdown in residential absorption, a failure to deliver profitability as expected, and a delay in launching new projects, all of which have a negative influence on sales growth.
See also:
Godrej Properties adds 15 land parcels to its portfolio
Godrej Properties' net profit up 44.54% in Q3 FY23


Related Stories