Godrej Properties to acquire land parcels worth ₹15,000 cr in FY24
01 May 2023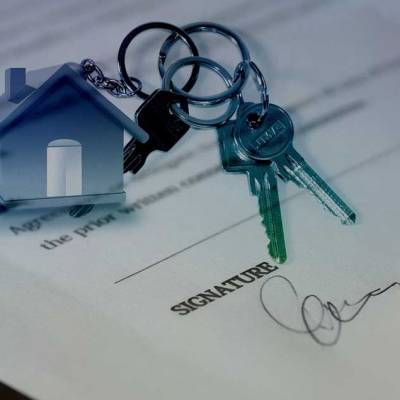 Seeking to capitalise on strong housing demand, real estate firm Godrej Properties will acquire multiple land parcels this fiscal year with a potential sales revenue of around ₹15,000 crore after development. In the previous fiscal year, Godrej Properties was very aggressive in land acquisition and added 18 new land parcels with a sales potential of ₹32,000 crore after development.
Godrej Executive Chairman Pirojsha Godrej said that the company will continue to add new land parcels for future developments, but it will slow down the pace.
When asked about the FY24 guidance for new business development, which includes outright land purchases and joint development agreements (JDAs) with landowners, he said that it has been set at ₹15,000 crore for this fiscal year. However, Pirojsha said that the company would easily achieve higher numbers.
Pirojsha Godrej said that the company is in talks with many landowners across major cities for both outright purchases and entering into JDAs.
On the performance of the company in the previous fiscal year, he highlighted that it was very strong on all important metrics such as sale bookings, cash collections from customers, completion of projects and new business development.
Sale bookings rose 56% last fiscal year to an all-time high of ₹12,232 crore and almost all were housing properties, he said. Cash collections grew 41% to ₹8,991 crore last fiscal year, while project deliveries touched a record 10 million square feet.
Among the big-ticket deals in FY23, the company acquired an 18-acre land parcel in Kandivali, Mumbai for ₹750 crore to develop a luxury housing project with an estimated revenue potential of about ₹7,000 crore.
Regarding the current fiscal year, Pirojsha said that the company has set a target of ₹14,000 crore worth of sale bookings for now. The cash collection target has been set at ₹10,000 crore for the current fiscal year, while the deliveries of projects would rise to 12.5 million square feet, he said.
When asked about the market, Pirojsha said that the recovery in the real estate sector has been very good after the second wave of the COVID-19 pandemic despite the increase in interest rates on home loans. He expected demand to sustain in the coming years.
Pirojsha noted that the Delhi-NCR market has been performing very well in terms of both sales volumes and pricing. To capitalize on this, he said that the company plans to launch many projects in Delhi, Noida and Gurugram.
Godrej Properties, an arm of the business conglomerate Godrej Group, is one of the leading real estate developers in the country. It mainly focuses on Delhi-NCR, Mumbai Metropolitan Region, Bengaluru and Pune for the development of residential projects.
Also Read
Green Hydrogen firm H2B2 to go public through $750 mn SPAC agreement
Report: HPCL's financial outlook to improve in 12-18 months

Related Stories