Government to Build 25-km Two-Lane Highway in Nagaland
01 Jun 2023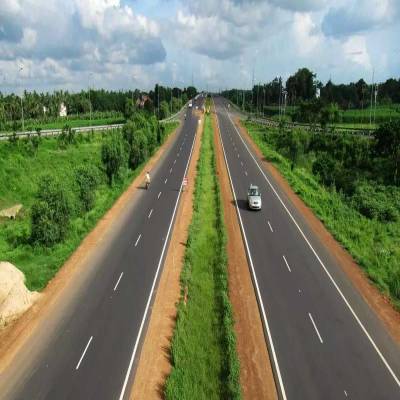 According to Union Minister Nitin Gadkari, the government is constructing a 25 kilometer two-lane highway project in Nagaland to promote connectivity to northeastern regions.
"We are currently undertaking the development of a 25 km two-lane highway with hard shoulders, spanning from Chakabama to Zunheboto, as part of package-3," the Union Minister for Road Transport and Highways said.
The fundamental objective of this project is to improve connectivity with neighboring states in the northeast region while providing all commuters with effective, affordable, and environmentally friendly transportation options.
The government is working on four-lane the Sinnar-Shirdi part of NH-160 in Maharashtra, the minister added in a separate statement, including building the Sinnar Bypass.
The work is part of the Bharatmala Pariyojna, he said.
"This transformative project holds immense social significance, as it will serve as a dedicated route, or 'Marg,' for Sai Baba devotees making their pilgrimage to Shirdi on foot," Gadkari said.
He stated that one of the main goals of this endeavor is to significantly shorten the distance between Shirdi and Nashik/Trimbakeshwar, two important pilgrimage centers in Maharashtra.
Additionally, in keeping with our unwavering dedication to sustainability, the project includes a number of noteworthy strategies to reduce carbon emissions and ease traffic congestion.
See also:
PM lays the foundation stone for national projects worth Rs 109 billion
HC Kohima firm on March 13 order for Nagaland's NH-2 Project


Related Stories