Govt expands ALMM scope for open access and net-metering projects
01 Jan 2022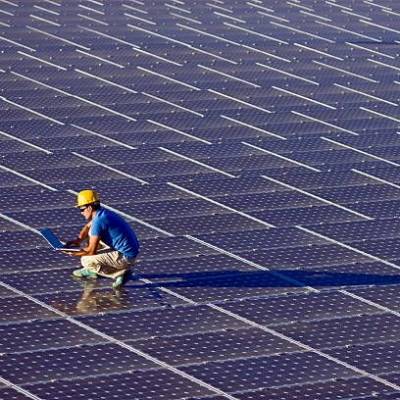 The Ministry of New and Renewable Energy (MNRE) has expanded the Approved List of Models and Manufacturers (ALMM) scope to open access and net-metering solar projects from April 1, 2022.
Therefore, just the models and manufacturers included in the ALMM list will be qualified for use in government projects, projects under government schemes and programs, government-backed projects, open access, and net-metering projects. These comprise projects installed to sell electricity to the government under the guidelines released by the central government under Section 63 of the Electricity Act, 2003 and projects under Component A of the Pradhan Mantri Kisan Urja Suraksha evam Utthaan Mahabhiyan (PM-KUSUM) program. The MNRE, in its push to decrease India's dependence on solar imports and attain self-reliance, has made it compulsory for solar module manufacturers to get listed under the ALMM to be qualified for a wide range of government-backed projects. The decision on developing the ALMM scope has been celebrated by representatives from the Indian Solar Manufacturers Association (ISMA), the North India Module Manufacturers Association (NIMMA), the All India Solar Industries Association (AISIA), and industry leaders. Hitesh Doshi, the president of All India Solar Industries Association, told the media that the Domestic industry is suffering for a long time due to nearly 90% of imports of solar modules. Local production capacity in India, which is more than their need, will have some business.
Image Source
---
Also read:
Open access solar installations in India at 209 MW in Q2 FY22
Also read:
MSEDCL floats tender for 500 MW solar projects under KUSUM .
..
Related Stories