Govt to procure power from imported coal-based plants
01 Jan 2023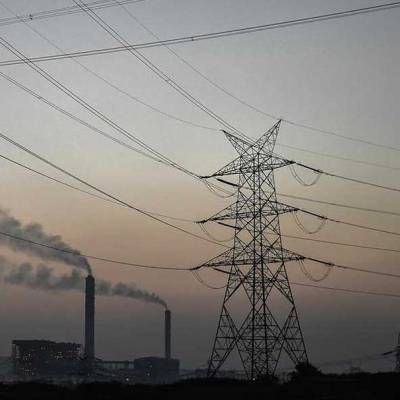 The Power Ministry has issued a tender to purchase 1,500 megawatts (MW) of electricity from imported coal-based (ICB) plants for April and May of this year, when power availability on power exchanges is expected to be less than demand.
On Monday, an e-tender was issued on the DEEP e-Bidding Portal for the procurement of electricity from ICB plants with unutilized capacity for NTPC Vidyut Vyapar Nigam (NVVN).
NVVN, an NTPC subsidiary, has been designated as a nodal agency to facilitate the supply of 1,500 MW of power from untied capacity ICB plants during the identified crunch period (April 10 to May 10). It will ensure adequate supply in DAM, which is expected to have a moderating effect on clearing prices, according to the request for supply (RfS) document.
Bids must be submitted by February 14, and bidders will be chosen on the same day. Qualified bidders' pricing bids will be opened on February 20. The Letter of Award (LoA) will be issued on February 25, and the contract between the selected bidders and NVVN will be signed on March 4, according to the announcement.
"NVVN intends to select suitable bidders whose bids will be opened on the date specified in this RfS and will be eligible for opening of price bids, followed by a reverse auction for issuing LOA through an open competitive bidding process in accordance with the procedure set forth herein," according to the tender document.
The supply of power from selected ICB plants to DAM must begin no later than 30 days after the LoA is signed. To make such supply a reality, the selected ICB plant must offer capacity through a nodal agency on any of the power exchanges that have successfully operated DAM for the previous 30 days for each time block, it added.
"The bidder shall offer power on a firm basis up to the quantum indicated in the RfS document and shall not be less than 200 MW," it stated.
During the weekdays (Monday through Saturday), full capacity shall be dispatched throughout the day, and 55% of capacity shall be dispatched throughout the day on Sunday, a holiday, or an extreme weather condition.
The tender includes a multi-tiered tariff structure with distinct fixed charges, variable charges, and start-up costs. During the contract period, the seller must also maintain a normative weekly availability of 95%.
Related Stories