Govt to transfer tunnel project preparations to BRO
01 Jul 2021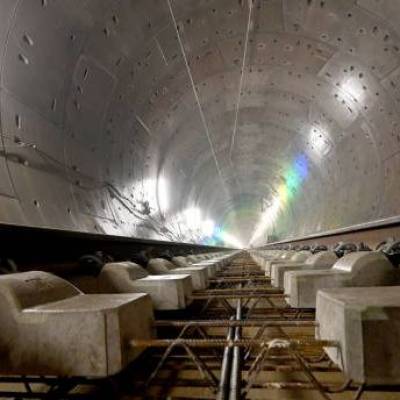 A wholly-owned subsidiary of the Ministry of Road Transport and Highways (MoRTH), the NHIDCL urged the Ministry of Defence (MoD) to give the task of preparing the detailed project reports (DPRs) of two tunnels to the Border Road Organisation (BRO).
The MoD gave these tasks to the NHIDCL in addition to another tunnel at Shinkun-La pass, which is crucial for all-weather connectivity to Leh from Himachal Pradesh in 2018.
National Highway and Infrastructure Development Corporation Ltd (NHIDCL), in a letter addressed to the defence ministry on June 26, said that in spite of the organisation putting its 'earnest efforts' over the past three years to complete the DPR for the Shinkun-La tunnel, including the Airborne Electro-Magnetics (AEM) survey, the MoD had approved the BRO's option of the tunnel with the shorter length, 'however, the BRO is yet to prepare the DPR'.
The NHIDCL told the media that in view of the above and the fact that BRO is directly under the MoD and understands the requirements of MoD well, it is proposed to return the DPR works of the remaining two tunnels of Lachung-La and Tanglang-La to MoD as is where is basis and MoD is requested to clear all the pending dues of NHIDCL incurred till date.
The Ministry of Defence had requested the NHIDCL to undertake a feasibility study and preparation of DPRs in March 2018 for three tunnels - Tanglang-La, Lachung-La and Shinkun-La on a priority on payment basis.
In July and August 2020, the DPR consultants submitted an inception report for three tunnels. The DPR for Shinkun-La was completed in December 2020. The AEM survey of Shinkun-La and Tanglang-La was carried out by the NHIDCL in March and May this year.
Defence Minister Rajnath Singh chaired a meeting in which a decision was taken to go for the 4.25 km tunnel proposed by the BRO rather than NHIDCL's proposal for a 13.55 km tunnel. Another meeting was held in June under Minister of Highways, Nitin Gadkari, and the BRO offer was approved "considering time constraint".
---
Also read: MoRTH inaugurates 16 infra projects in Manipur
Also read: Tunnel excavation work of SJVN's Naitwar Mori HEP completed
Related Stories