Green Evolve inks pact with CATL for long-term cell procurement
01 Jul 2021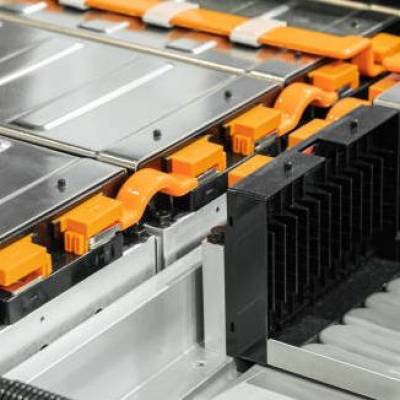 Green Evolve Private Limited (Grevol) joins hands with Contemporary Amperex Technology Co Limited (CATL), a global leader in lithium-ion battery development and manufacturing, for long-term cell procurement.
Grevol, a zero-emission automotive technology organisation, launched its cutting-edge lithium battery packs.
These have been produced for their three wheeler (L5N category) light commercial vehicles, to be launched soon. The company makes zero-emission smart, IoT-enabled vehicles and advanced lithium-ion battery packs to satisfy the demands of last-mile mobility.
CATL is known to supply to global auto-giants like BMW, Mercedes and Tesla. Grevol will be utilising CATL cells for their forthcoming cargo three-wheeler (L5N) vehicles.
Jayant Gupta, Founder and CEO, Grevol, informed that by utilising these high-grade cells, they could lessen the charging time to less than 2 hours by providing a fast charging option to reach 200 km range or day and a life of 200,000 km or up to eight years by their evaluations.
Based on trials and customer reviews, Grevol thinks that its forthcoming L5N category vehicle can consistently deliver a higher range with a greater payload capacity compared to other EVs in the three-wheeler segment.
Sanjay Aggarwal, CTO, Grovel, told the media that an EV is basically a battery pack on wheels, containing 40-50% of the vehicle price. The four components that, collectively, form this ideal lithium battery pack are an active thermal management system, a dynamic battery management system with cell balancing, cell sourcing and lastly, the design and packaging of the battery pack.
They carried out the comprehensive lab and on-road tests to recognise and resolve the difficulties connected with the adaptability of lithium-ion batteries in the warmer climatic and unfavourable road conditions common in India.
Rakesh Gupta, the Co-founder and COO, said that today, most EV startups are concentrating on the E (electric) instead of the V (vehicle) aspect. Vehicle durability, aesthetics, stability, and functionality are as essential as electric drivetrain integration. The foundation of an e-vehicle requires it to be constructed on the existing vendor network of conventional vehicles, with proven performance standards, along with a wide aftermarket component availability.
---
Also read: Buildings to store energy using innovative concrete-based battery
Also read: Dalhousie University receives grant from NSERC, Tesla for EV battery