Green Smart Bus Shelters to Enhance Cuttack's Public Transport
01 Jun 2023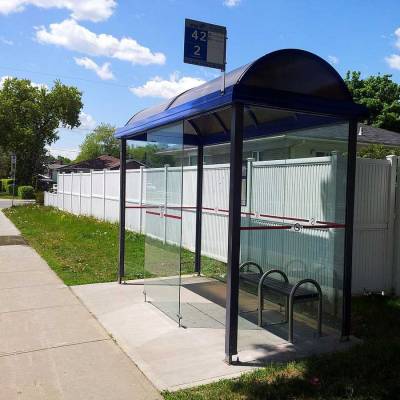 Cuttack Smart City in Odisha is planning to construct twelve green intelligent bus shelters at various locations on the Mo Bus routes in the city by July. According to the information, these shelters will be situated at places like Badambadi, Link Road, Ganesh Ghat, College Square, Jobra, Cantonment, and CDA.
As per the details, the intelligent bus shelters will feature a stainless steel structure with a polycarbonate roof sheet covering an area of over 50 square meters. Each shelter will be built at a cost of Rs 34 lakh.
Moreover, these bus shelters will include a designated parking area, which will be managed by dedicated personnel. "Solar power generators will be installed on the roof to ensure uninterrupted power supply for the display board and LED video wall screen, used for advertising purposes, as well as charging points for passengers' mobile phones and laptops. Additionally, smart bio-toilets will be installed adjacent to each intelligent bus shelter at a cost of Rs 33 lakh," stated Cuttack Mayor Subhas Singh during a media briefing.
The bus shelters will be designed using modern technology, incorporating open spaces and shaded areas. "Fruit and flower-bearing trees will be planted in the vicinity of the bus shelters. Each shelter will have more than 100 trees," he further added.
Also Read
Related Stories