GSECL invites bids for 1,500 MW floating solar park in Tapi district
01 May 2023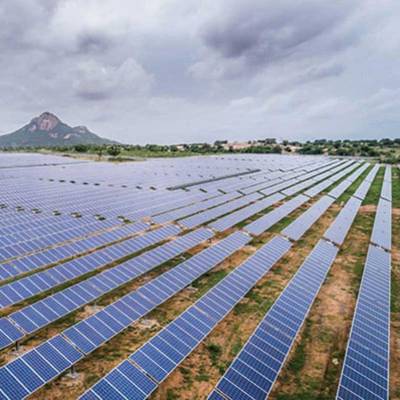 Gujarat State Electricity Corporation (GSECL) has called for tenders to hire a consultant to prepare a feasibility report and detailed project report for the establishment of a 1,500 MW floating solar park in the Tapi district. The deadline to submit bids online is June 1, 2023, and bids will be opened on the same day.
Interested parties must provide an earnest money deposit of Rs 683,000 ($8,321), and the successful bidder must provide a performance bank guarantee equivalent to 10 per cent of the total contract value within ten days of receiving the letter of award. The consultancy work's rate contract will be for 12 months from the letter of intent. The floating solar park's location will be shared with the successful bidder after the tender is finalised.
The feasibility study will identify the techno-commercial project site for the park, while the detailed project report will analyse selected projects based on the feasibility study. To bid, the consultant must have completed a feasibility study and detailed project report for floating solar projects totalling 100 MW in capacity in India over the last seven years.
They must also have an average annual turnover of Rs 67.5 million ($822,400) in the last three financial years. Bidders must provide details and supporting documentation about their experience, skills, and resources in the technical bid.
Furthermore, any delay in the consultancy services beyond the contractual cut-off date will result in a penalty of 0.5 per cent of the total contract price per week or part thereof, up to a maximum of 10 per cent of the total contract value.
In August of last year, GSECL called for tenders for consultants to provide detailed feasibility reports and project management consultancy services for floating solar projects in various locations in the state for two years. GSECL had previously issued an e-tender seeking consultancy services to verify the designs and drawings of 25 solar photovoltaic projects.
Also Read
Tata Power's TP Saurya signs solar project in Rajasthan
Rajasthan seeks bids for KUSUM Program-Eligible 452 MW solar projects


Related Stories