Gurugram police take action to alleviate traffic congestion
01 Sep 2023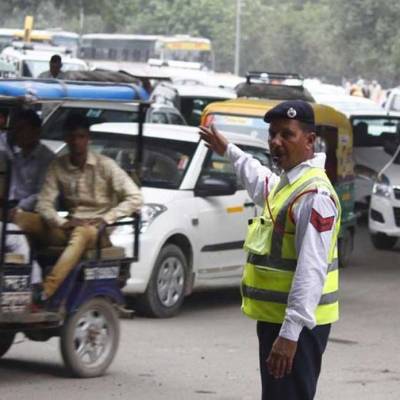 Gurugram police announced their proactive measures to identify high-traffic congestion areas within the city and determine the underlying causes. Officials with knowledge of the matter disclosed that Commissioner of Police, Vikas Arora, has directed traffic police units to collaborate with the National Highways Authority of India (NHAI), Gurugram Metropolitan Development Authority (GMDA), and relevant departments. Their aim is to pinpoint and rectify issues related to road engineering or inadequate infrastructure. It was further revealed that they have already reached out to civic agencies to explore potential solutions.
At the outset of the year, there were 15 designated "black spots" prone to accidents, but presently, only seven of them remain, according to the police. Virender Vij, Deputy Commissioner of Police (Traffic), emphasised that these black spots are exclusively located on highways. He added, "We have also instructed the relevant department to install safety grills in areas along the highway where none exist, particularly beneath foot-over bridges and dividers."
"There were originally 15 black spots in the city, which have now been reduced to seven through various interventions, such as design enhancements, improved lighting, increased police presence, and enhanced signage. However, we are currently endeavouring to identify every area within each police jurisdiction that has reported even a single accident. This will enable us to address the root causes of accidents," he stated.
The DCP also mentioned that teams have been directed to augment road safety measures by repainting zebra crossings and other markings near traffic lights at intersections. He added, "We have instructed the teams to visit these locations, investigate the causes of accidents, and rectify any deficiencies to prevent future accidents. Every possible action is being taken to reduce road accidents."
Furthermore, instructions have been issued to evaluate the performance of the traffic wing to ensure effective departmental operation. Vij noted that traffic congestion is frequently reported from multiple locations, often exacerbated by parking issues. "Hence, we have committed to providing proper parking facilities to alleviate this problem. Additionally, we have reiterated our commitment to a zero-tolerance policy for corruption. Police personnel are expected to carry out their duties with integrity and dedication, treating offenders with courtesy," he affirmed.
During the meeting, traffic officials expressed concerns about their inability to accept online payments such as Paytm and PhonePe when issuing challans, due to the absence of online payment capabilities in the challan machines. According to officials, Commissioner Arora has taken this issue seriously and has instructed the swift implementation of the capability to accept fine payments online at the time of challan issuance.
Related Stories