Haryana Plans Airstrip Expansion for Better Regional Connectivity
01 Sep 2023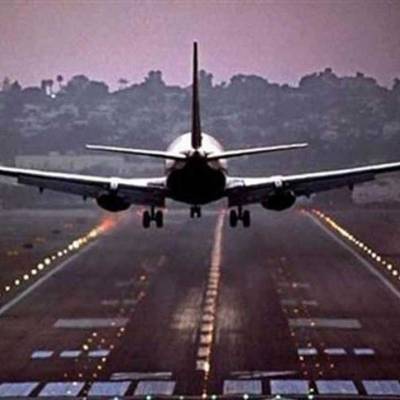 A government official has announced plans to construct an airstrip closer to Gurugram in order to facilitate easier commuting within the National Capital Region. Haryana's Deputy Chief Minister, Dushyant Chautala, who oversees the civil aviation portfolio, has instructed civil aviation department officials to explore the feasibility of building an airstrip along the Delhi-Mumbai Expressway in the Nuh-Gurugram area. Additionally, he has directed officials to consider constructing an airstrip along the under-construction Delhi-Katra Expressway in the Jind and Kaithal districts of Haryana.
During a review meeting of ongoing civil aviation projects in the state, the Deputy CM urged officials to promptly submit plans for these initiatives. Chautala also tasked them with identifying suitable 100-acre plots at both locations through the e-bhoomi portal for potential airstrip construction.
A senior government official emphasized that Haryana currently lacks airstrips within Delhi-NCR, with the nearest one located in Bhiwani, distant from Gurugram and Faridabad. The objective behind building these airstrips closer to Gurugram is to improve regional connectivity by linking air routes with major highways and reducing dependence on the Indira Gandhi International (IGI) Airport.
Raja Shekhar Vundru, additional chief secretary of the civil aviation department in Haryana, confirmed these developments and stated that their team was instructed to check for available 100-acre land parcels along the highways via the e-bhoomi portal for airstrip construction.
Furthermore, during the review meeting, the Deputy CM called for plans to establish a drone manufacturing base in the state and urged officers to provide regular updates on the progress of Hisar airport to ensure timely completion.
The 1,350km Delhi–Mumbai Expressway will connect the Sohna elevated corridor with Jawaharlal Nehru Port in Maharashtra, passing through several states. The first phase of this project, between Sohna and Dausa in Rajasthan, was inaugurated by Prime Minister Narendra Modi on February 12th of this year.
Chautala also announced plans to construct hangars at airstrips in Karnal, Bhiwani, Narnaul, and Pinjore and initiated the establishment of maintenance repair and overhaul (MRO) units at all airstrips in the state except for the one in Narnaul. Additionally, the review meeting covered various airside projects, including monsoon drain construction, isolation bays, vehicular lanes, navigation aids, security watchtowers, and perimeter roads. Chautala was also informed that a temporary air traffic control (ATC) tower is being set up at Hisar airport until the construction of a standard ATC tower is completed.
See also:
Mangaluru International Airport adds 2 aerobridges for commuters' ease
Bagdogra Airport expansion set to begin soon


Related Stories