HCC-MEIL joint venture wins order for bullet train station
01 Mar 2023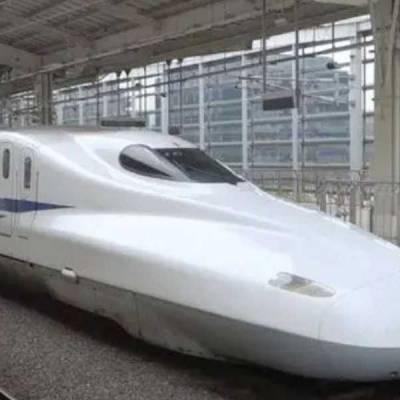 A 36,810 million contract has been awarded to Hindustan Construction Company (HCC), in a joint venture with Megha Engineering & Infrastructures (MEIL), for the construction of the Bandra Kurla Complex station for the proposed bullet train.
The National High-Speed Rail Corporation granted the contract for the construction of the sole underground on the Mumbai-Ahmedabad High-Speed Rail track (NHSRCL).
The Bandra Kurla Complex (BKC) bullet train station is envisioned to be located 24 metres or so below the surface of the earth. The station's three levels will be home to services such waiting areas, a business-class lounge, a nursery, restrooms, smoking rooms, and information kiosks. The station's total floor area will be around 200,000 square metres.
The station will feature six platforms, each of which is large enough to hold a 16-coach bullet train at 414 metres. The station will be connected to both the subway and the road system.
HCC has a significant chance to diversify its business and gain traction in the high-speed rail construction sector with its decision to develop a high-speed bullet train station. HCC stated in a statement that this new project gives them the chance to use its knowledge of building substantial infrastructure projects to a cutting-edge transportation system.
The contract also covers all mechanical, electrical, and plumbing work, testing, commissioning, finishing the architecture, and creating a retrieval shaft on the eastern end for the removal of the tunnel boring machine (TBM).
India's first bullet train project, linking Ahmedabad and Mumbai, was launched in 2017 by Prime Minister Narendra Modi and Japanese Prime Minister Shinzo Abe. At a top speed of 350 km/h, the train will complete the 508-km journey in under three hours. Japan is funding the project and will lend India $880 million as part of the deal.
Related Stories