In its phase 2, Chennai Metro Rail to remove 6 stations
01 Mar 2023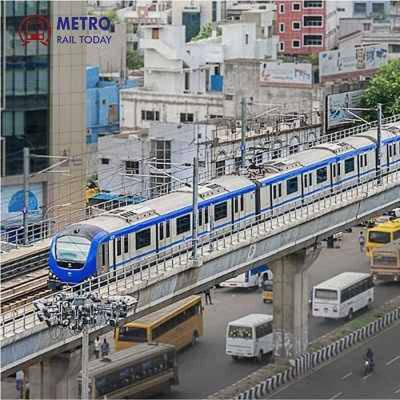 Six metro stations that were less than 750 metres from the next stop each were eliminated from phase two of the metro rail system. This move is projected to save over Rs 12 billion. The stations were intended to be elevated at St. Joseph's College and underground at Doveton Junction, Foreshore Estate, Natesan Park, Meenakshi College, and Thapal Village. By 2026, the 118.9 km phase-2, which will include 128 stations, including 48 subterranean ones, and cost an estimated Rs 618.43 billion, should be finished.
For simple access and emergency evacuation, metro stations are typically planned every 1 kilometre. Reasons for discarding stations include short distances and steep turns. According to L Girirajan, a spokeswoman for Chennai Metro Rail Ltd (CMRL), while the proposed station at Thapal Petti in Madhavaram would have featured a severe curve that could have been difficult to maintain, it was removed because it was so close to the nearest stations. Thapal Petti and Meenakshi College being eliminated will result at a savings of almost Rs 4.50 billion, he claimed.
The projects proposed at Foreshore Estate, Natesan Park, and Meenakshi College are on the 26.1-km Lighthouse-Poonamallee Bypass corridor-4, while those at Thapal Petti, Doveton, and St. Joseph's College are on the 45.8-km Madhavaram Milk Colony-Siruseri Sipcot corridor-3. The stations at Madhavaram Milk Colony and Murari Hospital are 980 and 684 metres, respectively, from the one at Thapal Petti, whilst the stations at Meenakshi College are 725 and 1,040 metres, respectively, from Kodambakkam and Power House. On the OMR, Semmencheri is 805m away and Sathyabhama University is 827m away from St. Joseph's College station.
Beside a school on Venkatanarayana Road, the Natesan Park station in T Nagar is about 632 metres from Panagal Park metro and 625 metres from Nandanam metro. Lighthouse station at Marina Beach is located 786 metres away from Foreshore Estate station, which is located 958 metres away from Kutchery Road, the following station.
Related Stories