India, Arunachal Pradesh Collaborate for Hydro Project Revival
01 Aug 2023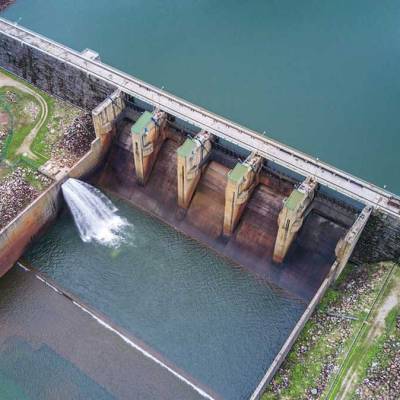 In a commendable collaboration, India and Arunachal Pradesh are revitalising 12 dormant hydro-electric projects in the state. Memorandums of Agreement were recently signed, marking a significant step toward green energy and prosperity. These agreements allocate 12 hydro-electric projects, collectively generating 11,517 MW, to Hydro Public Sector Units (PSUs) under the Ministry of Power. The signing ceremony was graced by Union Minister Shri R.K. Singh, Chief Minister Shri Pema Khandu, and other dignitaries.
Shri R.K. Singh emphasised the potential of these projects to boost Arunachal Pradesh's per capita income, drawing parallels with developed nations harnessing hydropower. Five projects (2,620 MW) are assigned to NEEPCO, five (5,097 MW) to SJVN, and two (3,800 MW) to NHPC. Originally allocated to private developers, these projects faced hurdles, making the involvement of Central Hydro PSUs a strategic revival move.
The initiatives align with India's NDC target of 500 GW non-fossil energy by 2030 and contribute to the Net Zero emissions goal by 2070. The projects are expected to bring significant employment, local economic growth, and skill development to the region, attracting an estimated investment of approximately $1265 bn. This transformative effort solidifies Arunachal Pradesh as a hub for green energy and economic advancement.
Related Stories