India's Coal Bed Methane: Potential $2B energy import savings
01 May 2023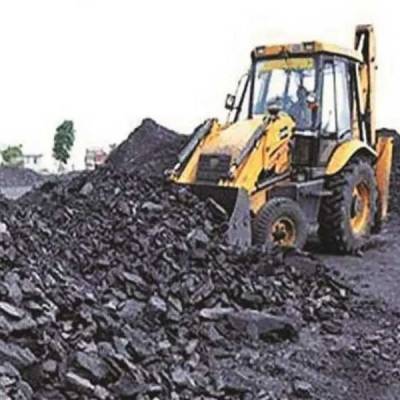 India could save £1.5 billion on its energy imports if the country taps into 10 per cent of its coal bed methane reserves, estimated at 2,600 billion cubic metres, according to experts. This holds significance as India recorded a record-high coal production in the previous fiscal year and has plans to increase it further.
The experts believe that collective efforts from the industry to utilise Coal Bed Methane (CBM) can help India save over £1.5 billion on its import bill in the near future. They estimate that India has approximately 2,600 billion cubic meters of Coal Bed Methane reserves.
India achieved a record-high growth in coal production, exceeding 778.19 million tonnes, marking a record increase in coal production in the 2022-23 fiscal year.
"The plan is to increase production to over one billion tonnes by 2025-26. Therefore, we must collectively tap and utilise Coal Bed Methane, which would help reduce emissions and enhance India's energy security. Even if the industry can access around 10 per cent of the reserves, we can save over £1.5 billion by reducing oil imports," Dr J S Sharma, Head of the International Centre for Climate and Sustainability Action Foundation (ICCSA), told PTI.
Sharma stated that the savings could be even higher if more CBM reserves are tapped into. Through ICSSA, they have been raising awareness about the potential of Methane and have conducted workshops for the Oil & Gas, Agriculture, and Livestock sectors.
Moving forward, the plan is to connect companies involved in Coal, Transport, and Waste management to share knowledge about Methane capture, he added.
In a discussion with PTI, Rakesh Kumar, Officer on Special Duty at the Council of Scientific & Industrial Research (CSIR) and an advisor at ICSSA, stated that the growth in coal production is directly proportional to the release of methane from mining activities.
"While India primarily relies on coal production from open cast mines, increasing production may require deeper mining of coal seams. If that is the case, utilising CMM could be a potential energy source with climate mitigation benefits."
Over 56 per cent of India's primary power production comes from coal, and this number is expected to rise due to population growth and increasing energy demands. Kumar added that as India strives to enhance its energy security through increased energy production, the sequestration and utilisation of methane from coal mining activities can offer mutual benefits.
The estimated Coal Bed Methane resources in India are approximately 2,600 billion cubic meters (BCM) across 12 states. To leverage the country's CBM potential, the government implemented a CBM policy in 1997, which mandates the exploration and utilisation of CBM (natural gas). Utilising coal mine methane has the potential to reduce emissions and enhance domestic energy security in India.
Methane, the primary component of natural gas, contributes to global warming. Methane (CH4) concentrations in the atmosphere have more than doubled since pre-industrial times. CH4 is the second leading cause of climate change after carbon dioxide, and it is projected to reach 1.5 degrees Celsius or possibly 2 degrees Celsius.
Alternative fuels such as Coal Bed Methane, Coal Mine Methane, and alternative uses of coal such as Coal to Chemicals are areas of focus for the government.
Consequently, several companies have prioritised the implementation of Clean Coal Technology throughout their business value chain. Kumar added that methane emissions from Indian coal mines are estimated to be 45 million tonnes (Mt) of CO2 equivalent emissions over 20 years.
Government initiatives to reduce dependence on fossil fuels and promote clean energy have contributed to the growth in coal bed methane production. Dr Kumar stated that the government's emphasis on renewable energy, along with initiatives like the National Clean Energy Fund, can help India achieve its goal of carbon neutrality.
Also Read
Australia approves first coal mine in a year, despite climate concerns
CIL plans 52 coal mining projects to reach 1 billion tonnes by FY26