India's Flex Office Sector Thrives Amid Hybrid Work Challenges
01 Jun 2023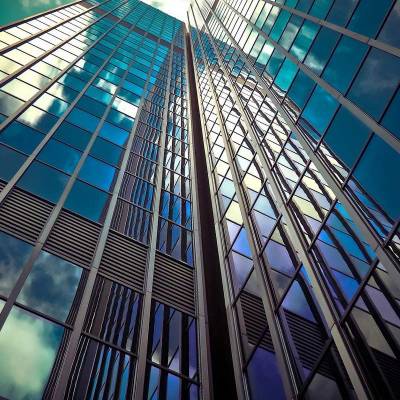 India's flexible office sector is expected to experience further growth, with occupiers quickly embracing flex spaces, attracted by their flexibility, agility, and cost-effectiveness, even as occupiers in the Asia Pacific region grapple with the complexities of the hybrid work model, which remains inconsistent across markets and industries.
In India, flexible spaces are becoming an integral part of occupiers' portfolios, and their share is projected to increase to 10-12% in 2023, up from 5-8% before the Covid-19 pandemic in 2019, according to industry experts.
"The APAC region is undergoing a significant transformation in the way workspaces are perceived and utilised," said Sam Harvey-Jones, Chief Operating Officer at Colliers. "While challenges persist, this period of change presents unprecedented opportunities to reimagine the role of space and explore new approaches that cater to evolving employee needs. The research finds APAC occupiers are shifting from an 'inward' business view of what is important in an office or location to an 'external' view of what locations provide their employees with in terms of culture, lifestyle, and well-being."
According to Colliers, companies across the Asia Pacific region face the dilemma of striking a balance between providing employees with desired flexibility and realigning their portfolios for the next phase of workplace evolution. As a result, many businesses are delaying decisions on office space acquisition and investment, as stated in a Colliers report.
"India is in line with the rest of the Asia Pacific region, with 10-12% of occupier portfolios utilizing flex space," said Mike Davis, Managing Director of Occupier Services, Asia Pacific, at Colliers. "Singapore, India, and Australia are the most prominent adopters of flex space within the Asia Pacific. Additionally, adopting technology solutions such as digital tools and dashboards is crucial for addressing the challenges posed by the hybrid workforce."
The report mentioned that the lack of clarity and macroeconomic uncertainty are presenting challenges for businesses in projecting their space requirements.
"Sales and marketing organizations have been the most enthusiastic adopters of flex space in their portfolios, with the tech sector closely following. However, the tech sector is rapidly expanding, especially in India. Tech companies typically require 'dedicated' flex space due to their IT requirements," explained Davis.
In the first quarter of 2023, India's flex space penetration was 6.5% and continued to grow, driven by occupiers' rapid adoption of hybrid and decentralized work strategies in an effort to create modern workspaces at an optimal cost. Other markets in the APAC region have experienced slower growth, with flex space penetration hovering around 2-4%.
"Flex spaces have emerged as a fundamental strategy for occupiers to embrace a decentralized workspace model, offering a promising alternative to the traditional paradigm," said Peush Jain, Managing Director of Office Services, India, at Colliers.
Also Read
AISATS signs concessionaire agreement for cargo hub at Noida airport
India considers slashing import taxes on solar panels

Related Stories