India to auction first-ever lithium mines in Q1FY24
01 Feb 2023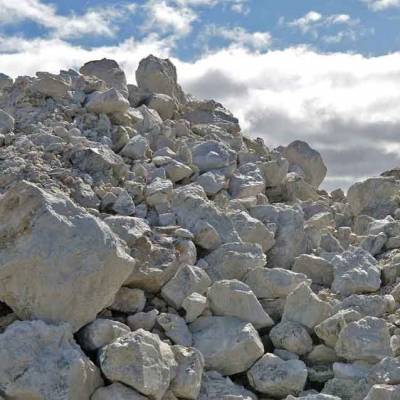 Following the discovery of 5.9 million tonnes of lithium reserves in Jammu and Kashmir by the Geological Survey of India (GSI), the Central government is set to invite bids for the auction of the country's first lithium reserve.
This comes after the Geological Survey of India discovered lithium inferred resources (G3) of 5.9 million tonnes for the first time earlier this month in the Salal-Haimana area of Jammu and Kashmir's Reasi District.
It is worth noting that India lacks a lithium refining facility. The Modi administration, on the other hand, has already set a target for EV sales to account for 30% of private automobiles, 70% of commercial vehicles, and 80% of two- and three-wheelers by 2030, citing an urgent need to decarbonize the transportation sector.
Nitin Gadkari, Union Minister for Road Transport and Highways, stated in 2021 that India could reduce its crude oil consumption by 156 million tonnes, or Rs 3.5 lakh crore, if electric vehicle penetration reached 40% in the two-wheeler and car segments and close to 100% in the bus segment by 2030.
UNFC classification
Notably, the United Nations Framework Classification (UNFC), a three-dimensional approach that considers geological, feasibility, and economic considerations, is used to analyse the mineral concession assessment. The geological axis has four stages:
reconnaissance (G4), prospecting (G3), general exploration (G2), and detailed exploration (G3) (G1).
The G3 category, or inferred resource, is defined by the UNFC as amounts associated with a recognised deposit that can be approximated with a low degree of confidence. Inferred resources are resources that can be approximated in terms of quantity, grade, or quantity based on geological evidence, sparse sampling, and reasonably presumed but unconfirmed geological and grade continuity.
Lithium is a soft, silvery-white metal that has earned the moniker "white gold" due to its great demand in the global energy markets. Lithium is used for a variety of purposes and is an important component of electrochemical cells used in batteries for electric vehicles, laptops, smartphones, and other electronic devices.
The discovery of a lithium resource in Jammu and Kashmir could assist India in meeting its goal of reducing emissions and reaching net zero by 2070. This can be accomplished by providing Lithium, a necessary component for electric vehicle batteries. It is important to note that "reserves" are a subset of resources that are economically viable to extract, whereas "resources" refers to an approximate quantity of a geological commodity in discovered and undiscovered deposits.
The International Energy Agency (IEA) predicts that the world will face a lithium shortage by 2025. In the face of a significant increase in demand for electric vehicles, India can play a critical role in addressing global shortages.
According to a World Economic Forum (WEF) report, lithium supply is constrained not only by rising demand, but also by resources concentrated in a few regions and the fact that more than half of current production occurs in water-stressed areas. Notably, the "Lithium Triangle" countries of Argentina, Bolivia, and Chile are thought to hold 60% of the world's lithium reserves.
According to a report by the Central Electricity Authority (CEA), India will have 27,000 Megawatts of battery storage capacity by 2029-30. If India can overcome the challenges ahead, the discovery of the Lithium reserve could be a game changer.
See also:
Lithium reserve found in Jammu and Kashmir's Reasi
India eyes overseas copper, lithium mines to meet domestic shortfall