Indian homebuyers prefer mid-range to premium homes
01 Sep 2023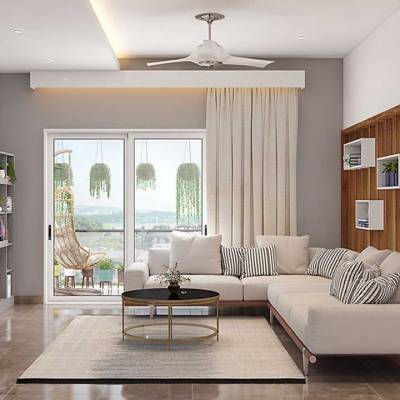 According to a recent survey by real estate consultancy Anarock, 59  per cent of Indians still prefer to purchase homes priced between Rs 4.5 million and Rs 15 million, despite the increasing cost of residential properties. The "Consumer Sentiment Survey" survey for the first half of 2023 reveals that the desire to buy mid-range and premium homes this year has increased by 10  per cent compared to the same period in 2020. This preference persists even though 66  per cent of respondents report that high inflation has impacted their disposable income.
Among these preferences, mid-range homes between Rs 4.5 million and Rs 9.0 million are the most popular, with 35  per cent of the 5,218 respondents favoring them. Premium homes in the Rs 9.0 million to Rs 15 million range come next, with 24  per cent of respondents expressing interest.
Anuj Puri, Chairman of Anarock Group, noted that the demand for larger homes, particularly 3BHKs, remains strong. In the survey, 48  per cent of property seekers expressed a preference for 3BHKs, surpassing 2BHKs, which garnered 39  per cent preference. This trend of favouring bigger homes has steadily risen, from 41 per cent in the first half of 2022 to 48  per cent in the first half of 2023, even as life has returned to normal after the pandemic.
Conversely, the preference for affordable homes has declined. It dropped from 40  per cent in the second half of 2020 to 28  per cent in the first half of 2022 and further down to 25  per cent in the first half of 2023. Affordable homes are typically priced below Rs 40 million.
The demand for 3BHKs is exceptionally high in cities like Bangalore (51 per cent), Chennai (50 per cent), and Delhi-NCR (47 per cent), while the demand for 2BHKs is strong in Kolkata (52 per cent), Mumbai Metropolitan Region (41 per cent), and Hyderabad (47 per cent). Puri attributed this shift towards more expensive homes to increased supply by well-established and publicly listed developers, who are trusted for their timely project deliveries.
The survey also highlighted that, as of the first half of 2023, the demand ratio between ready-to-move-in homes and new property launches is nearly balanced at 28:27. This represents a significant reduction in the gap compared to the first half of 2020 when the ratio was 46:18. Additionally, the survey found that home loan rates have remained relatively stable, with an average of 9.15 per cent in the first half of 2023. However, 98 per cent of respondents expressed concerns that rates exceeding 9.5 per cent would significantly impact their purchasing decisions. Notably, 67 per cent of respondents intend to buy properties for personal use rather than subletting purposes.
Related Stories