Indian Mineral Production records positive growth in April 2023
01 Jul 2023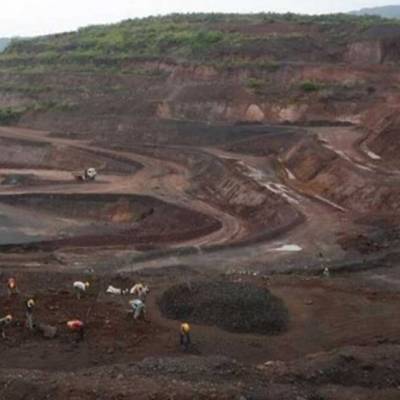 Based on the Indian Bureau of Mines (IBM) data, the mineral production index for the mining and quarrying sector in April 2023 reached 122.5, indicating a noteworthy 5.1 per cent increase from April 2022. The cumulative growth from April 2022 to April 2023 compared to the previous year displayed a promising rise of 5.8 per cent.
In April 2023, coal production reached its peak at 73.1 million metric tonnes (MT), followed by lignite at 3.2 MT, and natural gas (utilised) at 2,671 million cubic meters.
Additionally, there were notable quantities of other minerals produced in April 2023. Crude petroleum accounted for 2.4 MT, iron ore saw 24.7 MT, limestone stood at 38.6 MT, and bauxite at 1.5 MT.
Some minerals exhibited impressive positive growth during this period. Phosphorite production experienced a significant increase of 29.1 per cent, reaching 162,000 tonnes. Magnesite followed suit with a growth rate of 27.7 per cent, totalling 10,000 tonnes, while iron ore saw a growth of 13.1 per cent.
Other minerals that displayed positive growth included limestone at 12.7 per cent, copper concentrate at 12 per cent (9,000 tonnes), lead concentrate at 10.6 per cent (29,000 tonnes), coal at 8.8 per cent, manganese ore at 6.9 per cent (265,000 tonnes), and zinc concentrate at 4.1 per cent (130,000 tonnes).
On the contrary, despite being among the highest producers, lignite experienced a decline of 21.2 per cent in April 2023. Chromite production also witnessed a significant drop of 40.1 per cent, amounting to 273,000 tonnes. Bauxite production declined by 24.7 per cent, and gold production was down by 8.1 per cent (102 kg).
Furthermore, crude petroleum production decreased by 3.6 per cent, and natural gas (utilised) went down by 2.8 per cent. Lastly, it's worth mentioning that there were also smaller quantities of lead concentrate at 29,000 tonnes and two carats of diamond produced during this period.
Related Stories