Indian Railways aids rail infra in Sri Lanka
01 Sep 2023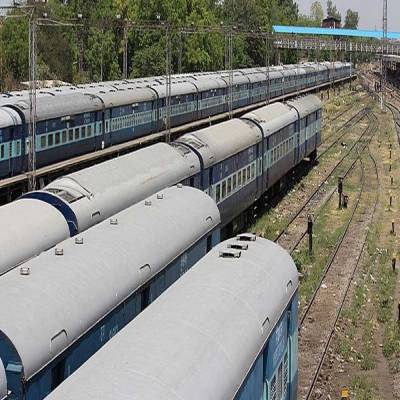 On September 21, a significant contract for the design, installation, testing, and commissioning of the Signalling system for Sri Lanka Railways, covering the stretch from Maho to Anuradhapura (66 km), was formally signed. The signing ceremony witnessed the participation of key dignitaries, including the Minister of Transport and Highways of Sri Lanka, Dr Bandula Gunawardane, and the High Commissioner of India in Sri Lanka, Gopal Baglay.
This crucial project, with a total estimated cost of USD 14.90 million, is being executed under an Indian Line of Credit (LOC) amounting to USD 318 million. The LOC serves as a testament to the continued commitment of the Government and the people of India to stand by Sri Lanka during these challenging times, as emphasised by the High Commissioner during his remarks at the event. He stressed the significance of the Signalling project in facilitating the movement of people in Sri Lanka, boosting the country's economic recovery, and further strengthening bilateral cooperation between India and Sri Lanka.
Dr Bandula Gunawardane, the Minister of Transport and Highways, expressed his gratitude to Indian Prime Minister Shri Narendra Modi and the Government of India for their unwavering support to Sri Lanka in various ways, particularly during the economic crisis experienced by the country last year. He noted that Sri Lankan railway projects have recently received vital support in the form of LOCs from India, underscoring the collaborative efforts between the two nations.
In the context of railway development, Sri Lanka has been a beneficiary of Indian LOCs, with projects totalling over USD 1 billion having been completed under five Indian LOCs to date. IRCON Ltd, an Indian public sector undertaking, has been actively involved in various railway projects in Sri Lanka since its establishment there in March 2009. The company has played a pivotal role in the rehabilitation and modernisation of Sri Lanka Railways, contributing significantly to capacity building and employment generation.
Currently, IRCON Ltd is engaged in a comprehensive project for the upgradation of the Railway Line, including track rehabilitation and ancillary works, covering the Maho to Omanthai route (128 km). This project, valued at USD 91.27 million, has already witnessed successful track rehabilitation from Anuradhapura to Omanthai. The next phase, from Anuradhapura to Maho, is slated to commence in January 2024. These collaborative efforts reflect the enduring partnership between India and Sri Lanka in the field of railway infrastructure development.
Related Stories