Indian Railways completes 100 per cent electrification in Odisha
01 Mar 2023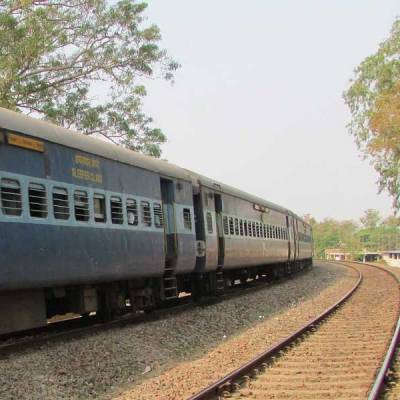 The Indian Railways has completely electrified the existing broad gauge network in Odisha in order to meet the target of becoming a net zero carbon emitter by 2030.
According to the Ministry of Railways, the existing broad gauge network in Odisha is 2,822 route km long and 100% electrified, resulting in savings due to reduced line haul cost (about 2.5 times lower), heavier haulage capacity, increased sectional capacity, reduced operating and maintenance cost of the electric loco, energy-efficient and eco-friendly mode of transportation with less reliance on imported crude oil, and savings of foreign exchange.
It went on to say that the new broad gauge network would be sanctioned alongside electrification, in line with the Railways' policy of having a 100% electrified network.
It is worth noting that the state of Odisha is served by the East Coast, South Eastern, and South East Central Railways. Bhubaneswar, Cuttack, Puri, Sambalpur, Bhadrak, Rourkela, and Jharsuguda are some of the major railway stations in Odisha.
According to a Railway Ministry statement, the railway network plays an important role in the transportation of minerals, agricultural products, and other goods from Odisha to other parts of the country. It is worth noting that the first railway line in Odisha was built in 1897 between Cuttack and Khurda Road in Puri.
Also Read
AAl gives a target to airports to use Green Energy
Sonowal inaugurates 'Sagar Manthan'

Related Stories