Indian REITs drive growth in commercial real estate market
01 May 2023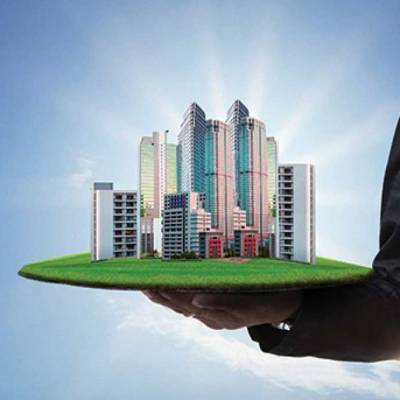 Data from JLL India reveals that the Indian commercial real estate market offers high-quality office spaces spanning a total area of 393.7 million square feet, capable of generating rental income. These assets, valued at over $61 billion, can be listed through Real Estate Investment Trusts (REITs). Since 2019, the listing of three offices asset-based REITs in India has received strong interest from institutional and retail investors.
The introduction of REIT listings in India has provided an investment option in real estate similar to mutual funds. The consistent growth of the Indian office market, coupled with the increased transparency brought about by REIT implementation, has created a favourable environment for major financial institutions to participate in these listings.
Lata Pillai, Senior Managing Director and Head of Capital Markets, India, JLL, stated that retail and hotel sectors have witnessed strong demand post-pandemic, resulting in revised asset pricing. In recent years, warehousing has also experienced significant growth, with global funds aggregating these assets through various platforms. Listing these asset portfolios through REITs is seen as the next logical step in this progression.
Pillai further anticipates that the Indian real estate market will witness additional REIT listings of alternative asset classes, while the office sector will continue to see steady growth in REIT listings.
Samantak Das, Chief Economist and Head of Research & REIS, India, JLL, highlighted that India's office segment has been highly attractive to global investors due to robust demand growth, low vacancy rates, and rising rental prices. Institutional investments in office spaces reached $28 billion during the period from 2005 to 2022, accounting for a 42 per cent share of total investments across all real estate segments.
The first three REIT listings in India predominantly consisted of office assets. Among the top seven cities, Bengaluru holds the largest share of office space at 32 per cent, followed by Delhi NCR at 15 per cent and Mumbai at 14 per cent. The assessment of potential REIT stocks considers factors such as asset size, quality, ownership pattern, and occupancy levels.
The office spaces managed by REITs have experienced significant growth, expanding three-fold from 24.8 million square feet in March 2019 to 74.4 million square feet in March 2023. The revenues of REITs have also seen a substantial increase, attributed to their ability to raise portfolio lease rentals. Over the past three years, these rentals have grown at a compound annual growth rate (CAGR) of 5.5 per cent, compared to 2 per cent for similar non-listed assets.
Also Read
5.58 lakh homes could be completed in 2023 across 7 cities
NCR emerges as thriving commercial realty hub


Related Stories