IndianOil and ONGC Videsh cancel Kenya Oil Field Stake deal
01 May 2023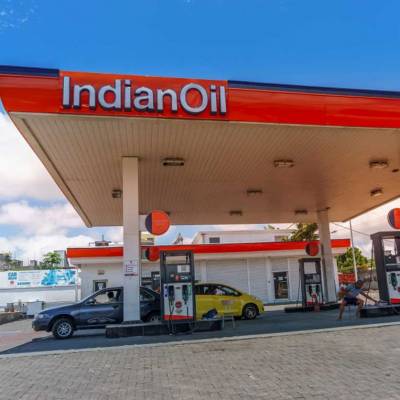 Indian Oil (IOC) and its partner ONGC Videsh have decided to terminate discussions regarding the purchase of a stake in Tullow Oil's Lokichar oil field in Kenya. This deal, which was estimated to be valued at approximately $2 billion last year, will no longer proceed.
Insiders familiar with the matter revealed that the decision to withdraw from the negotiations, which had been ongoing for several months, was made after senior executives from both Indian companies visited Kenya in July of the previous year. The exact reason behind their withdrawal, however, remains undisclosed.
It is worth noting that Tullow Oil's CEO, Rahul Dhir, has a connection to India. He previously served as the head of Cairn India when the company, the Indian subsidiary of the then-independent Scottish explorer, made one of the largest onshore oil and gas discoveries in India's Barmer district in Rajasthan. Cairn India was acquired by Vedanta in 2011 and later merged with its parent company in 2017.
Indian Oil had initially shown interest in acquiring a stake in the Lokichar oil field project in March 2022. However, these preliminary contacts with Tullow did not progress, potentially due to the scale of the project and the required investment. Subsequently, Indian Oil brought in ONGC Videsh, which offered expertise in operating oil fields.
Tullow currently holds a 50 per cent stake in the south Lokichar field and is willing to relinquish operatorship in favour of a strategic partner. Total of France and Africa Oil Corporation each hold a 25 per cent stake.
The oil fields are situated in blocks 10BB and 13T, and the projected daily oil production is 120,000 barrels. The total estimated oil recovery over the lifespan of the field is 585 million barrels.
Similar to the Barmer crude, Lokichar oil is waxy in nature. Both projects involve an 825-kilometre heated pipeline to transport the crude to Lamu for shipping. Dhir was appointed as Tullow CEO in July 2020, shortly after his Africa-focused company, Delonex, secured $600 million in funding from Warburg Pincus, following his departure from Cairn India.
Also Read
New railway lines to boost connectivity in Odisha
PM Modi dedicates Millions to railway projects in Odisha


Related Stories