Indore realty demand outstrips Bhopal, Nagpur, Varanasi, Raipur & Kanpur
01 Mar 2023
Long Read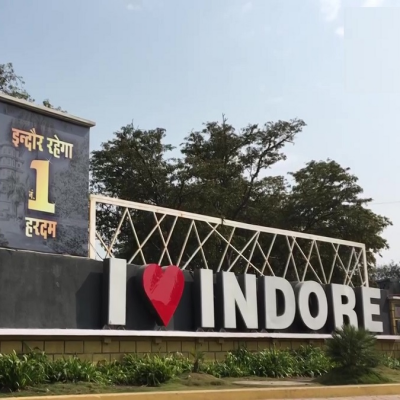 Image Credit: IndiaTVNews.com

Indore is not only the cleanest city in India and the one that has raised Municipal Green Bonds to power its solar plant which was subscribed nearly 6 times over but also a city which is actively becoming a real estate upcoming opportunity. According to IRIS index, a leading indicator of upcoming demand in 42 key cities of India, Indore has pipped other central Indian cities such as Bhopal, Varanasi, Meerut, Raipur, Nagpur and Kanpur especially in the last quarter of 2022-23. FIRST Construction Council which is an infrastructure think-tank has reported that metro rail has become the defining engine of real estate growth. FIRST Construction Council recently concluded its Chennai study with Housing.com where despite the low sales and launches of real estate residential units experts opined that the metro rail project was injecting an energetic lifeline into real estate sector.
Similarly Indore too is likely to emerge as an active destination.
The Construction World Design Build Conclave & Awards scheduled on 29th March by FIRST Construction Council will see attendance by city's top architects and builders, Chief Guest Mr Kamal Patel, Minister for Farmer Welfare & Agriculture Development, Government of Madhya Pradesh and Guest of Honour Mr Ramprakash Ahirwar, CEO, Indore Development Authority.
At the Conclave, experts from the building community are expected to attend. Awards will be presented to Top Architects and Builders by the Minister.
For more information:
Contact: Deepti Khanna, Vice President, FIRST Construction Council
Email: Deepti.K@FIRSTconstructionCouncil.com
Cell: 82919 95575
Related Stories