Integrow Asset Management raises Rs 15 bn for Indian markets
01 May 2023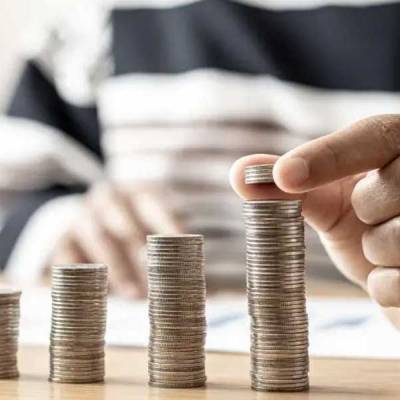 Integrow Asset Management, a real estate-focused alternative asset management firm, plans to raise more than Rs 15 billion through a commercial real estate fund for investment in India's top six property markets. The category II alternate investment fund aims to invest in pre-leased and income-producing assets in Mumbai, Pune, Hyderabad, Bengaluru, Chennai, and Delhi-National Capital Region.
The fund will enable Integrow Asset Management to establish an investment portfolio worth over Rs 40 billion, including leverage potential. Recently approved by the capital market regulator Sebi, the fund aims to raise the corpus by year-end.
Leading the new commercial property fund is Ashish Mundada, a recent addition to the company. With over 20 years of experience, Mundada previously served as director and co-founder of the private debt (infrastructure) platform at global investment major BlackRock's New York office.
Mundada, head of commercial real estate (investments) at Integrow Asset Management, stated that commercial real estate is a natural hedge against inflation through rental escalations and property appreciation. The fund will primarily focus on entire buildings to gain control over tenant mix, rent control, and professional property maintenance. "We are targeting the top six Indian cities, covering over 95 per cent of Grade A office stock."
Named India Grade A Office Fund, the proposed fund will make Integrow Asset Management the only real estate-focused multi-fund institution in India capable of building portfolios across residential and commercial property segments.
In June 2022, the firm successfully raised a residential real estate fund worth Rs 10 billion and has been investing in housing projects in Mumbai, Pune, and other major cities. This commercial alternative investment fund will be one of the few offered by domestic institutions.
Integrow Asset Management has also obtained approval and a license for its portfolio management services (PMS). This will be utilised for co-investing in projects, as the company plans to build a portfolio worth Rs 5 billion for residential projects, specifically in the self-redevelopment space. Additionally, it is exploring the acquisition of early-stage projects by purchasing an inventory of apartments.
With a total tenure of seven years, the new fund is expected to invest between Rs 3 billion and Rs 6 billion per asset. The fund anticipates gross yields of around 20 per cent when factoring in leverage, with an internal rate of return (IRR) at the property level estimated to be 8-8.5 per cent.
Large global and domestic institutional investors, including Blackstone Group, Brookfield Asset Management, Singapore's sovereign fund GIC, Canada Pension Plan Investment Board (CPPIB), Kotak Investment Advisors, Abu Dhabi Investment Authority, and Qatar Investment Authority, have already been actively investing in Indian real estate assets.
Over the past few years, commercial real estate has been a significant driver of fund inflow as institutions expand their investment portfolios. According to data from JLL India, India's real estate sector attracted over Rs 384.80 billion in investments through 47 deals in 2022. This represents a 19 per cent increase in investments despite an uncertain environment, demonstrating confidence in the country's property sector. The average transaction size in 2022 was $105 million, a 46 per cent increase compared to the previous year.
Also Read
Godrej Properties on land-buying spree for housing projects
DTCP will allow only 3 floors on affordable housing plots


Related Stories