Irrigation backlog in Vidarbha
01 Dec 2022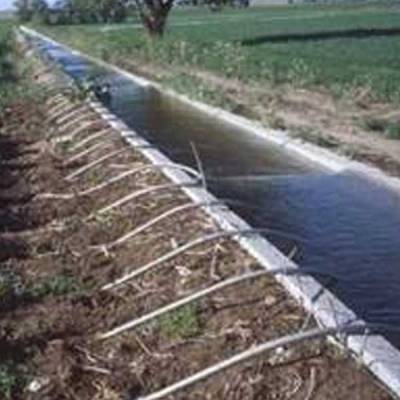 According to officials, the Maharashtra government must set aside $435.6 billion to finish 123 irrigation projects and improve the region of Vidarbha's irrigation potential. Vidarbha, however, will have to wait at least eight to ten years before receiving the same, according to their estimates, as the state's annual budget is limited to less than 150 billion.
The governor's authority over region-based budget allocation was suspended as the state's statutory development bodies were destroyed between November 2019 and June 2022 under the Maha Vikas Aghadi government. The state statutory development bodies, however, were reinstated after Chief Minister Eknath Shinde and Deputy Chief Minister Devendra Fadnavis took office on June 30. But the issue has been how to allocate money to finish the unfinished irrigation projects.
The development of the underdeveloped regions of Vidarbha and Marathwada will be given top priority, Fadnavis, who also holds the important portfolios of finance and home, said while promising that the state government would expedite the unfinished irrigation projects. We won't allow a lack of funding to negatively impact the ongoing projects in these areas.
Even the Gosikhurd National Irrigation project on the Wainganga River in the Vidarbha region's Bhandara district has been put on hold for the past few decades due to a lack of funding and other problems with the project's restoration, which had an impact on 223 villages. The Gosikhurd irrigation project, which was started in 1987, is almost 60% finished.
Its revised cost is at 185 billion. To date, 142.51 billion have been spent on this lone massive irrigation project. Its completion will help Chandrapur, Bhandara, and Nagpur, three important districts, and has the capacity to irrigate 0.25 million hectares, according to state Water Resources Department sources. 80,000 hectares of land were aided with irrigation by the Gosikhurd project.
Unexpected hiccups have slowed down operations despite leaders from the Vidarbha region pleading with the state government to make a one-time selection of the remaining 32.49 billion to speed up the process. The CM visited the Bhandara district a few months ago to inspect the project work, and he gave the district administration and irrigation department instructions to handle the rehabilitation concerns as soon as possible.
"Vidarbha has lots of water," a senior officer of the Vidarbha Irrigation Development Corporation claimed. If irrigation projects are finished, agriculture and farmers' livelihoods would undergo a significant transformation. He continued, citing Gosikhurd as an example, saying that the Wainganga River has sufficient of water that can be used in three districts in eastern Vidarbha if irrigation canals are in place.
Related Stories