IWAI beefs ups operations to boosts exports 
01 Sep 2023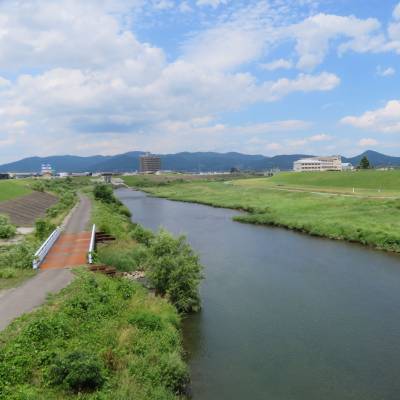 The Inland Waterways Authority of India (IWAI), operating under the Ministry of Ports, Shipping & Waterways, Government of India, has enhanced its operations and management (O&M) at the Pandu and Dhubri ports with the objective of increasing cargo exports from Assam and the Northeast to Bangladesh and South Asia. The initiative aims to elevate cargo movement from the existing 0.5 million metric tons (MT) to 3 million MT, stimulating potential employment opportunities, with an estimated 73,000 man-days per year during the agreement's tenure.
Implemented as a Public-Private Partnership (PPP) model, this collaboration seeks to introduce efficiency and diligence through a private O&M contractor to boost cargo export activities at both ports. The IWAI will provide guidance to ensure the smooth achievement of its goal to handle 3 million MT of cargo within the first two years, up from the current 0.5 million MT.
The operation and management of the Pandu and Dhubri terminals, both under the absolute control of the IWAI, Government of India, will be carried out by a private operator. This approach is designed to enhance terminal efficiency and cargo movement on National Waterway-2 and Indo-Bangladesh Protocol (IBP) routes, following the successful application of a similar model in other ports like GR Jetty in Kolkata and the Haldia terminal.
A Selvakumar, Regional Director (Pandu), Inland Waterways Authority of India (IWAI), clarified that Pandu and Dhubri ports were not privatised but engaged a specialist contractor to manage cargo operations. The selection process for the contractor was conducted through competitive national bidding.
The PPP model is expected to introduce global best practices, unlocking significant trade potential for both Pandu and Dhubri ports. Rates for cargo loading and unloading, including the use of advanced mechanical handling equipment to enhance efficiency, were determined through consultations with stakeholders. The system will bring transparency and professionalism to logistics operations. In cases where the Minimum Cargo Required for Commercial Viability (MCRCV) is not met by the operator, financial penalties and a reduction in the contract period may be imposed.
Related Stories