Jammu and Srinagar approved for elevated light metro, easing traffic
01 Jun 2023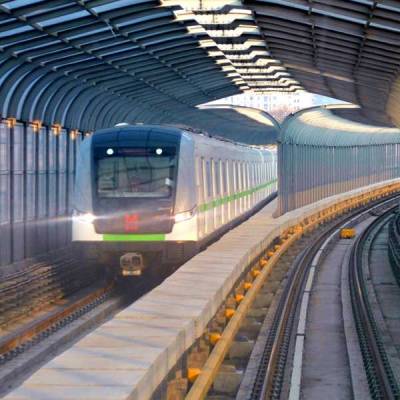 The Ministry of Housing and Urban Development has granted approval for the construction of elevated light metro rail systems in the capital cities of Jammu and Kashmir, namely Srinagar and Jammu. This transformative transportation project is expected to commence in the current fiscal year. According to a report by Greater Kashmir, the approval sets the stage for the implementation of this ambitious multi-crore initiative.
During her address, Nirmala Sitharaman, Union Finance Minister, emphasised the significance of the project and stated that the introduction of the elevated light metro rail would bring immense benefits to commuters, as well as alleviate traffic congestion in Srinagar and Jammu. The Ministry has recognised the potential of these projects to enhance mobility, provide safe and reliable public transport, and contribute to sustainable urban development.
The elevated metrolite systems in Srinagar and Jammu are eagerly awaiting final approval from the union cabinet. The Public Investment Board of the Ministry of Housing and Urban Development has already given its approval, and now the proposal will be deliberated at the cabinet level, with the hope of officially sanctioning the project.
The successful implementation of this esteemed endeavour will greatly alleviate traffic congestion and enhance mobility in the twin summer capitals of Jammu and Kashmir.
The proposed elevated metrolite systems in Srinagar and Jammu will cover distances of 25 km and 23 km, respectively. The estimated cost of the Srinagar project is Rs 43.52 billion, while the Jammu project is expected to cost Rs 35.90 billion.
Also read:
Gurugram Metro Network Set to Begin Construction
Hyderabad Metro Expands with Airport Metro Express Phase


Related Stories