Jishnu Baruah new Chairman of CERC
01 Mar 2023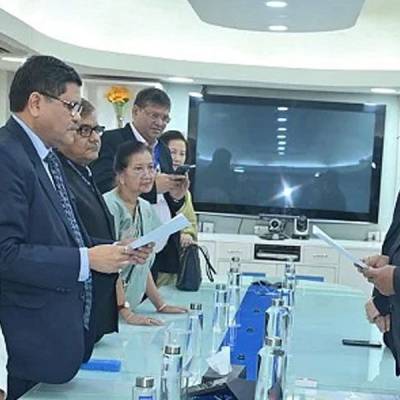 As the new Chairman of the Central Electricity Regulatory Commission (CERC), India's primary power sector regulator, Jishnu Baruah took the oath of office. On Thursday at Shram Shakti Bhavan, RK Singh, the Union Minister for Electricity, New and Renewable Energy, swore Jishnu Baruah in as the new CERC Chairman.
Barua is a retired Indian Administrative Service (Retd. IAS) official from the Assam-Meghalaya cadre. He was a member of the 1988 batch. He served as the Chief Secretary of Assam from August 2022 until his retirement. He held several positions in the Assam and Central Governments before being appointed as the State's Chief Secretary. After retiring, Barua served as the Assam Power Distribution Company Limited's Chairperson. Jishnu Barua has a Master of Philosophy in Defence and Strategic Studies, a Postgraduate degree in History, and a Graduate degree in Philosophy.
By doing this, Barua has replaced PK Pujari, whose extended term as a member of the Commission ended in June 2022.
After speaking with the new CERC Chairperson, Singh congratulated Baura for the excellent work he accomplished while serving as the head of the Assam Power Distribution Company Ltd. He also noted that the country's power system has substantially improved in recent years. He stated that the available capacity is adequate to meet the demand for electricity. Yet, because the economy is expanding at a rate of about 7% and the demand for electricity is increasing at a rate of 10%, the power system must be prepared to meet this rising demand for the next ten to fifteen years.
According to the Union Minister, increased corporate transparency and ease of doing business have increased investments in the power sector. But he said that we must continue our efforts towards ensuring a enabling investment climate in the sector.
The Central Government's CERC is a statutory entity. It oversees regulating and setting rates for the interstate transmission of electricity, as well as granting licences to those who wish to act as electricity traders and transmission licensees about their interstate operations.
Related Stories