Kalpataru and Indian Hume Pipe Partner for Pune Mixed-Use Project
01 Jun 2023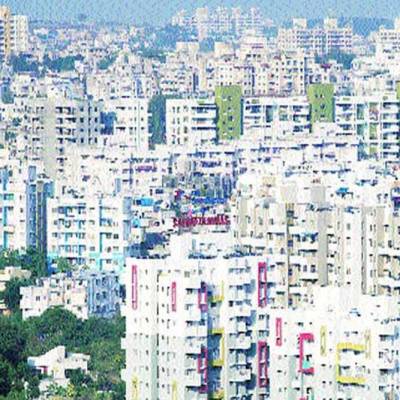 Kalpataru, a real estate developer, has recently finalized a revenue-share agreement with Indian Hume Pipe Company to undertake a mixed-use project in Pune's Vadgaon area. Spanning over a land parcel of nearly 15 acres, the project will encompass more than 2.3 million square feet of space. The development is planned to be executed in two phases over a period of 6-7 years, with an investment of approximately Rs 10 billion.
Previously, Kalpataru Gardens, a subsidiary of Kalpataru, had signed a memorandum of agreement for this project. However, the terms have now been revised, and Kalpataru's revenue share in the project has been increased to 67.50 per cent from 66 per cent, while Indian Hume Pipe Company will receive the remaining share.
The project will predominantly consist of premium residential units, comprising around 90 per cent of the development, while the remaining portion will be allocated for commercial purposes. With the current property rates in the vicinity, the project is estimated to generate a total revenue of Rs 25 billion, of which approximately Rs 17 billion will be Kalpataru's share.
The revision in the revenue share was necessitated due to significant increases in development costs, changes in development regulations, and an expansion in the project's size since the initial agreement was signed, as stated by the Indian Hume Pipe Company in a regulatory filing.
The agreement between Kalpataru and Indian Hume Pipe Company was officially registered on May 22 and attracted stamp duty worth Rs 106.3 million. Additionally, Kalpataru has provided an interest-free security deposit of Rs 110 million to the Indian Hume Pipe Company, as per the documents accessed through CRE Matrix.
According to the agreement, Kalpataru will be responsible for obtaining the necessary approvals and permissions, managing construction execution and sales, while the landowner will bear all costs related to providing the floor space index (FSI) and converting the land from industrial to residential use.
In a significant investment within the residential sector, HDFC Capital, a subsidiary of India's largest private sector mortgage lender HDFC, recently invested Rs 14.50 billion in Kalpataru's portfolio of projects and land parcels. However, it's important to note that the transaction for the land parcel associated with Indian Hume Pipe Company in Pune is separate from the HDFC Capital funding.
Land transactions have been gaining momentum again, with various deals, including outright acquisitions and joint ventures, taking place or expected to close soon in key property markets such as Mumbai, Pune, Chennai, Hyderabad, and Bengaluru. This surge in demand for land parcels can be attributed to the sustained recovery in the housing market, as well as the growing interest in warehousing and data centers.
In recent years, many real estate developers have adjusted their business strategies to focus on asset-light models, such as joint development and development management agreements.
Data from JLL India reveals that realty developers have acquired approximately 2,181 acres of land valued at over Rs 260 billion between January 2022 and May 2023, with an estimated development potential of around 209 million square feet across 104 separate land deals. Out of these acquisitions, 578 acres (27 per cent of the total) were procured in the first five months of 2023. These figures indicate that renowned developers have successfully concluded several land transactions in major metros as well as tier 2 and 3 cities.
Related Stories