Komatsu bags large mining equipment order in India
01 May 2022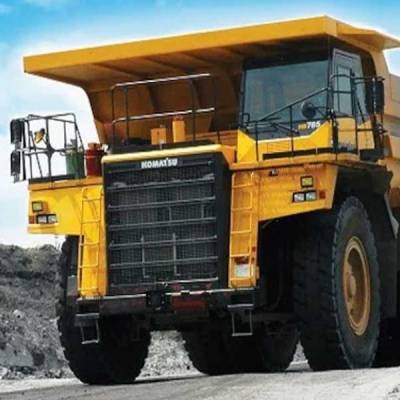 One of the leading construction and mining equipment players, Komatsu India (KIPL) has secured orders for large-sized mining equipment from a major mining company in India along with its distribution partner Larsen & Toubro (L&T).
The order comprises of over 80 units of Komatsu mining equipment. These include dump trucks, hydraulic excavators, bull dozers, motor graders, wheel loaders and wheel dozers. The scope of the order includes supply of equipment along with full maintenance contract (FMC) for up to 10 years of equipment operation. These equipment are scheduled for deployment at the customers jobsite starting from the month of May 2022.
Yasunori Fujii, Managing Director, KIPL, felt that this order further strengthens the relationship which started with the customer in 2018 with the supply of Komatsu range of Construction Equipment.
Komatsu has also introduced mining equipment fleet compatible with Biofuel (Biodiesel fuel blends up to B20 confirming to ASTM D7467). The first set of HD785-7 dump trucks compatible with Biofuel was recently handed over to the customer at a glittering ceremony held at KIPL factory, at Oragadam in Tamil Nadu. This is the start of a new era in the Indian mining equipment industry that can lead to a substantial reduction in carbon footprint.
Although Komatsu is ready with bio-fuel compatible mining equipment, it is also essential that a consistent supply of the desired quality of the fuel is available at remote mining jobsites. The Government's thrust on accelerating the use of alternate fuel is expected to complement such new initiatives of Komatsu.
Related Stories