K'taka panel proposes 3 new Metro corridors in Bengaluru
01 Sep 2023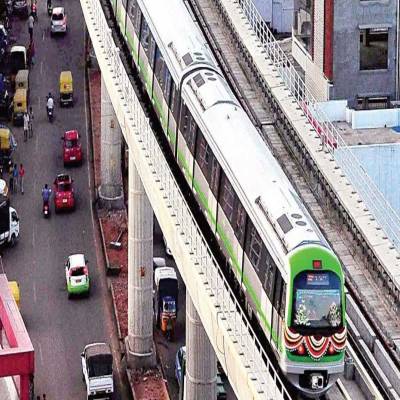 In a bid to pave the way for Karnataka's ambitious trillion-dollar vision, the state government, in collaboration with the Federation of Indian Chambers of Commerce & Industry (FICCI), unveiled a comprehensive report on September 22. The report outlines a series of measures aimed at mitigating the persistent issue of traffic congestion in Bengaluru, the state's capital and India's tech hub.
One of the key proposals put forth in the report is the development of three new Metro corridors in Bengaluru. These corridors include: Old Airport Road: Extending from MG Road to Hope Farm via Marathahalli and Whitefield.
Old Madras Road: Connecting KR Puram to Hoskote, with a focus on enhancing connectivity to the Narsapura industrial area.
Inner Ring Road Loop: This loop aims to link crucial areas such as Yeshwantpur, Cantonment, Indiranagar, Koramangala, Ashoka Pillar, and Mahalakshmi Layout.
These Metro corridors are envisioned to alleviate the city's growing traffic congestion and enhance the efficiency of its public transportation network. The report further underscores the government's commitment to improving urban mobility and connectivity for Bengaluru's residents and commuters.
One of the primary objectives outlined in the report is to ensure that Bengaluru residents have easy access to the Metro network within a distance of 1-2 kilometers from their homes or workplaces by the year 2032. This ambitious goal seeks to make public transportation more accessible and convenient for the city's populace, ultimately contributing to a reduction in traffic congestion and improved quality of life for Bengaluru's residents.
The collaborative efforts between the Karnataka government and FICCI are indicative of their commitment to tackling the pressing issue of traffic congestion in Bengaluru and promoting sustainable urban development in the region. As the city continues to grow as a technological and economic powerhouse, these measures are poised to play a pivotal role in enhancing its livability and economic vibrancy.
Related Stories