Last-mile connectivity pact signed by Mihan-SEZ and MahaMetro Corp
01 Mar 2023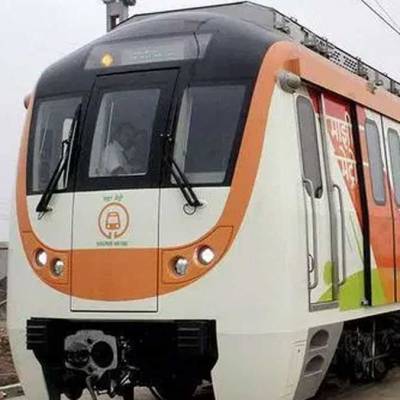 A memorandum of cooperation (MoC) was signed by MahaMetro Corporation and Mihan-SEZ to provide last-mile connectivity in the area. From the Khapri station, where the Metro rail ends, travellers need to travel further inside to reach the Mihan units. Currently, a person leaving a Metro station uses a variety of MahaMetro feeder service modes of transportation. These includes NMC, e-rickshaws, e-bikes, and buses.
Now with the MoC signed, it brings advantage to both the Mihan-SEZ and the MahaMetro. "It would lead to easier access to the SEZ, in turn bringing the project an advantage. Even MahaMetro can expect to get more passenger due to the feeder service available," said officials. Sraman Vasireddy, the Development Commissioner, signed the MoC on behalf of Mihan, and Sunil Mathur, Director of Operations, did so on behalf of MahaMetro.
SEZs are technically considered foreign territories with entry and departure restrictions. "Now that the MoC has been signed, MahaMetro will have broad clearance to operate however many cars it wants as part of the feeder service. The service offered here may be multimodal," according to Vasireddy. He added, "the agreement means that no new permit will be required in order to augment any vehicle covered by the feeder service contract. The cars must not cross from the opposite side and cannot utilise the SEZ as a roadway."
MahaMetro and Mihan-SEZ both agreed to another MoC with the Construction Industry Development Council (CIDC). Members of the CIDC, an organisation created by Niti Ayog, come from both the public and private sectors. CIDC's Director General, PR Swarup, stated that departments like railways, surface transportation, and defence are included in the organisation. According to him, the intention is for the signatory agencies to collaborate and share best practises. The India Construction Meet 2023, which will be conducted in Delhi from April 10 to 12 by CIDC, would also feature Mihan, he added.
Related Stories